The Hoophouse
Fun in All Four Seasons






Crucial to this mural's thesis, togetherness, was involving all kinds of members of the garden's extended family. In order to spread the word, flyers were dropped at every door-- advertizing the summers COVID-safe activities.


A mural for the hoop style greenhouse in Manheim Gardens; community focused design centered around inclusion, education, and growth. Painted with caution during the summer of 2020 with the help of many volunteers, the Hoophouse mural was a way for neighbors to stay safely connected and have a lifelong memory of the garden.



Work in Progress Shots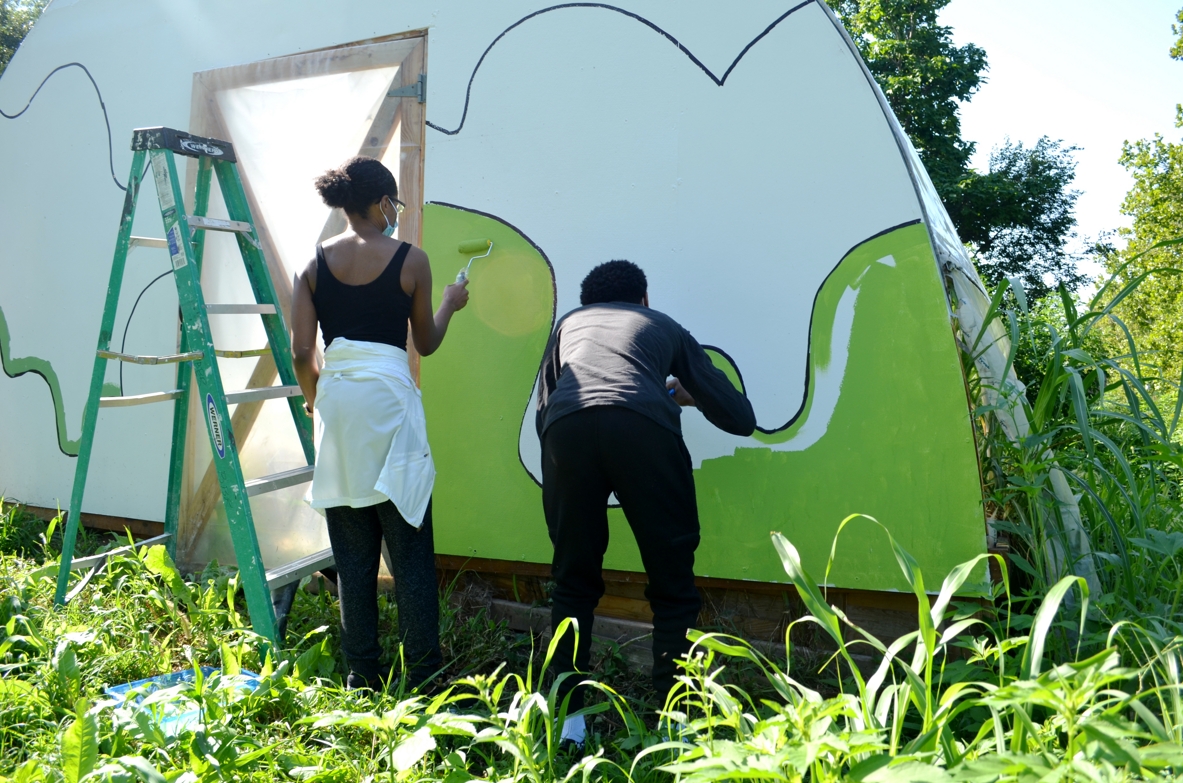 Process shots from Phases 1 (basecoats)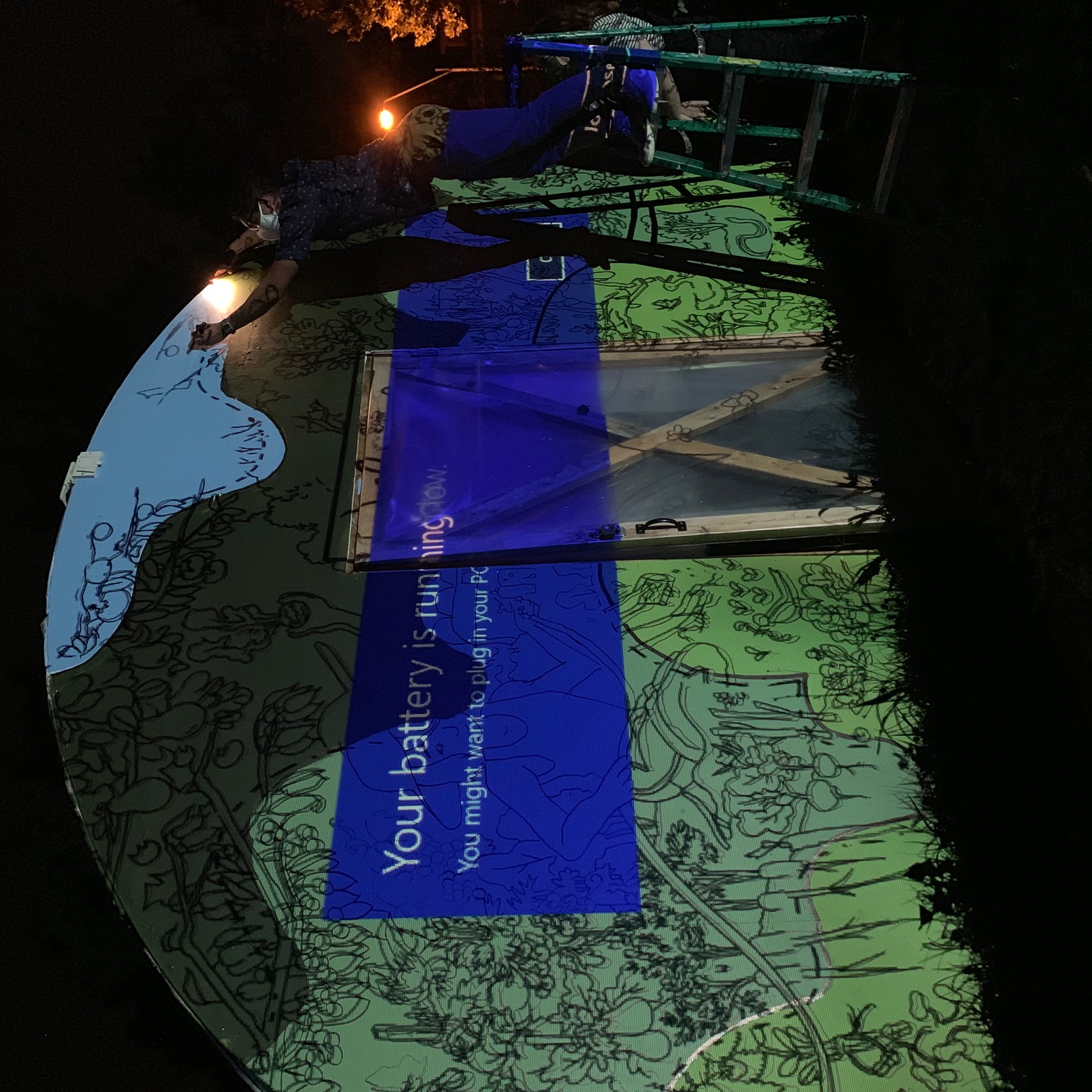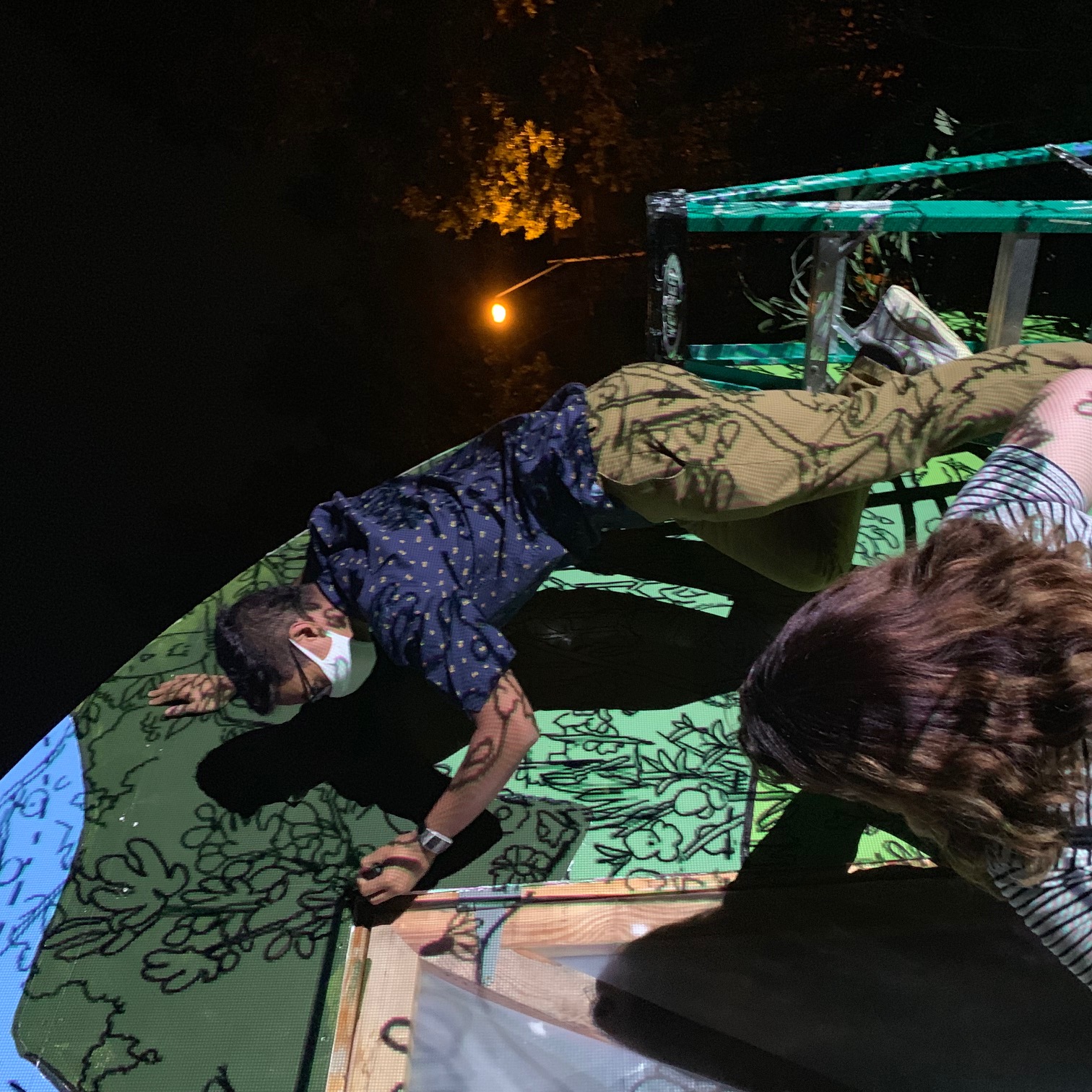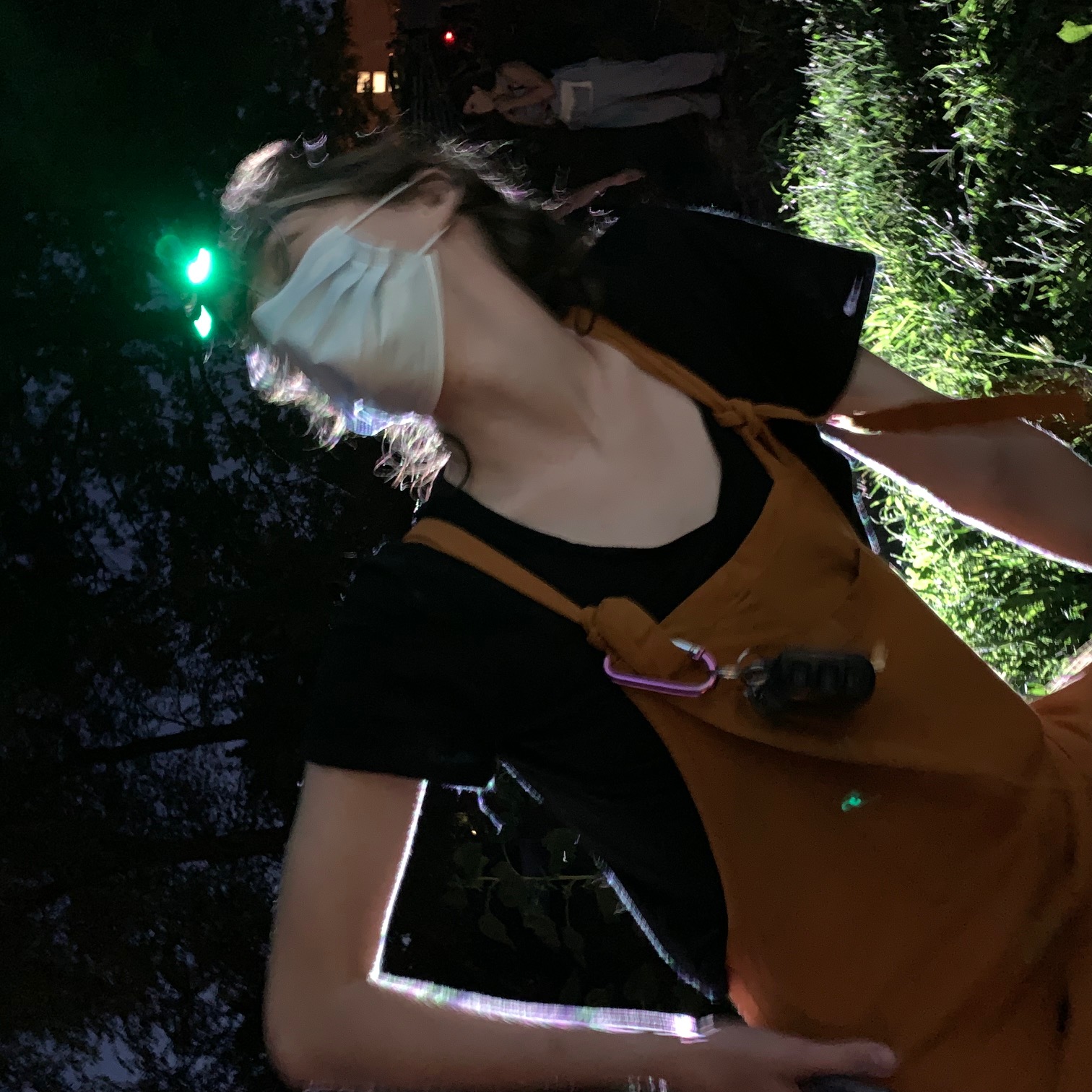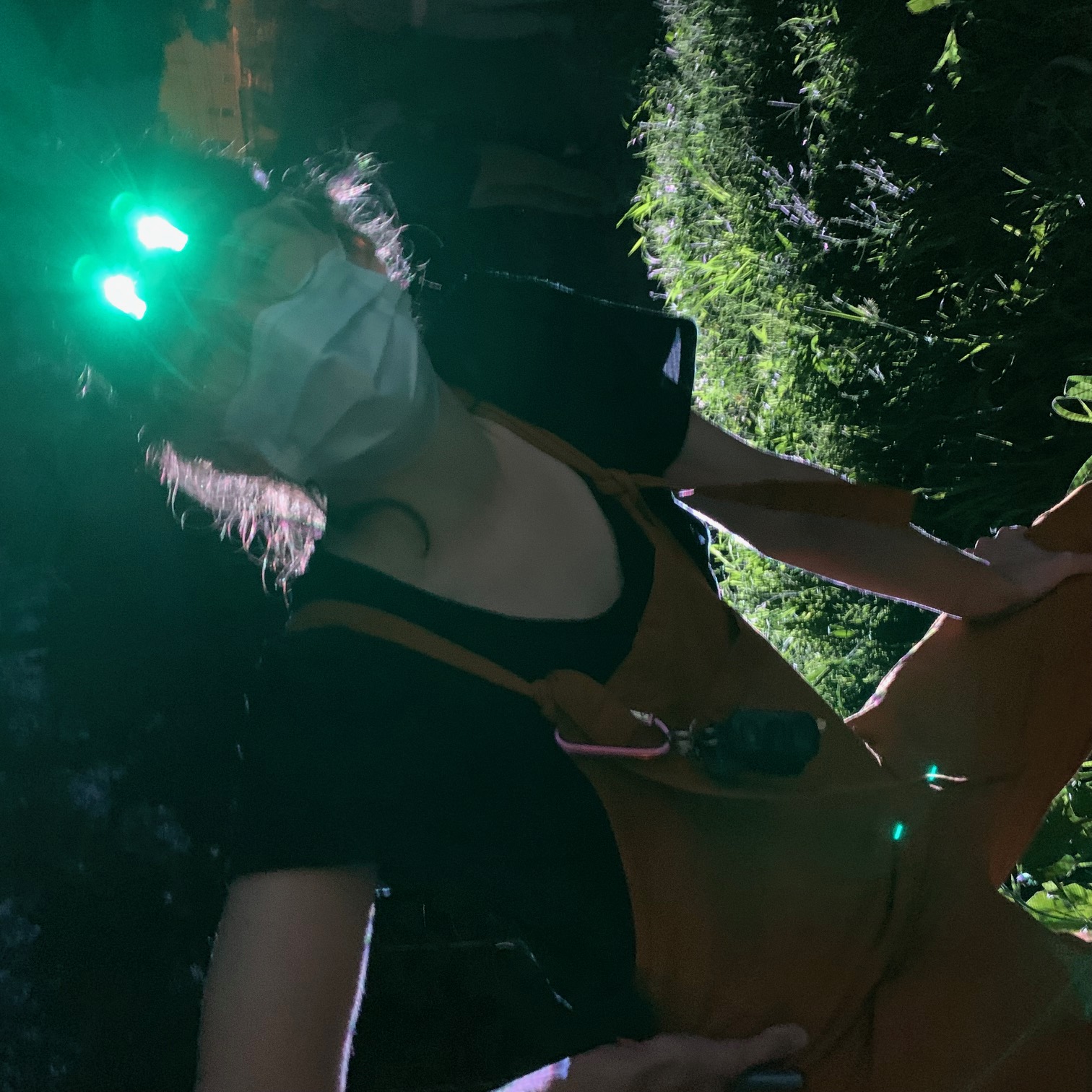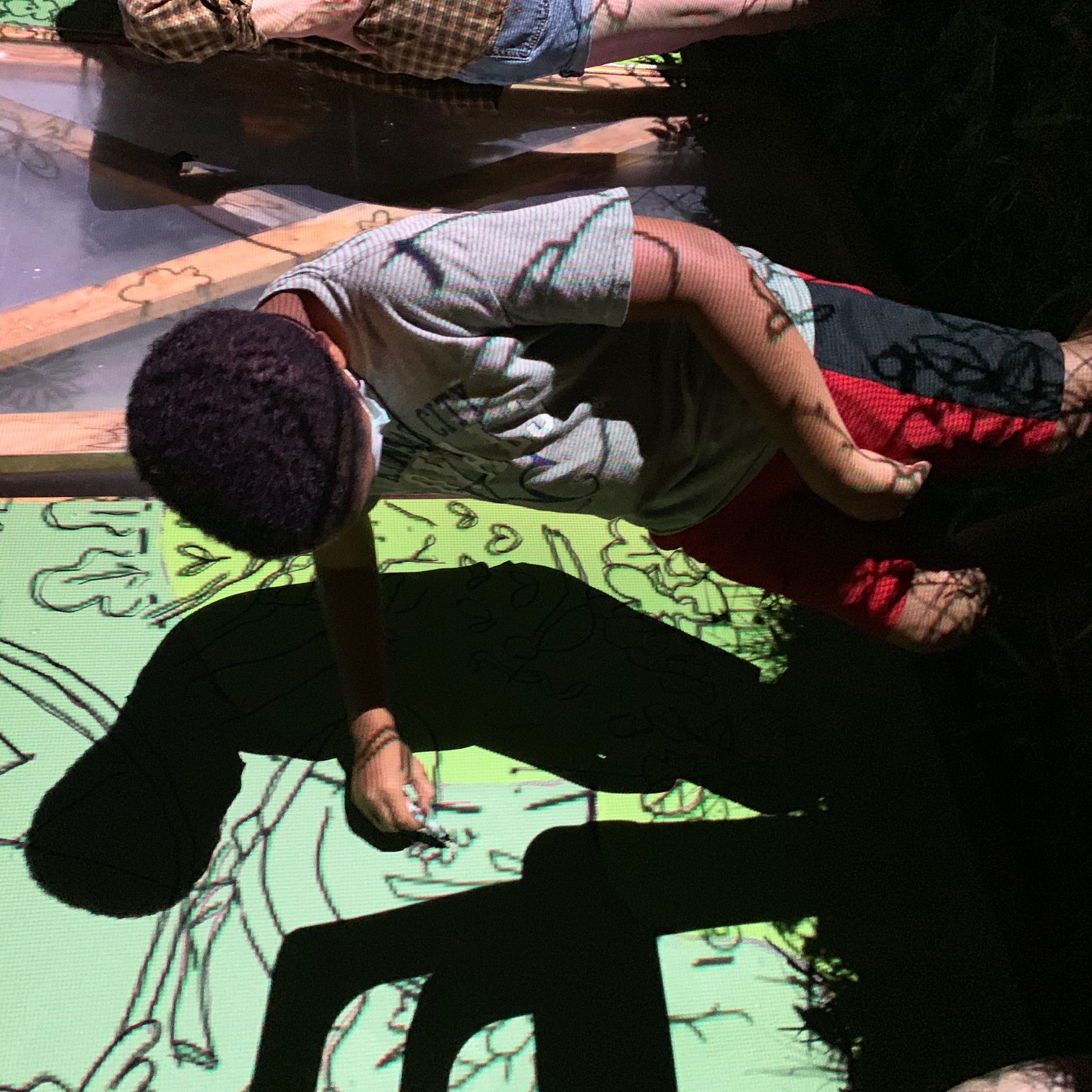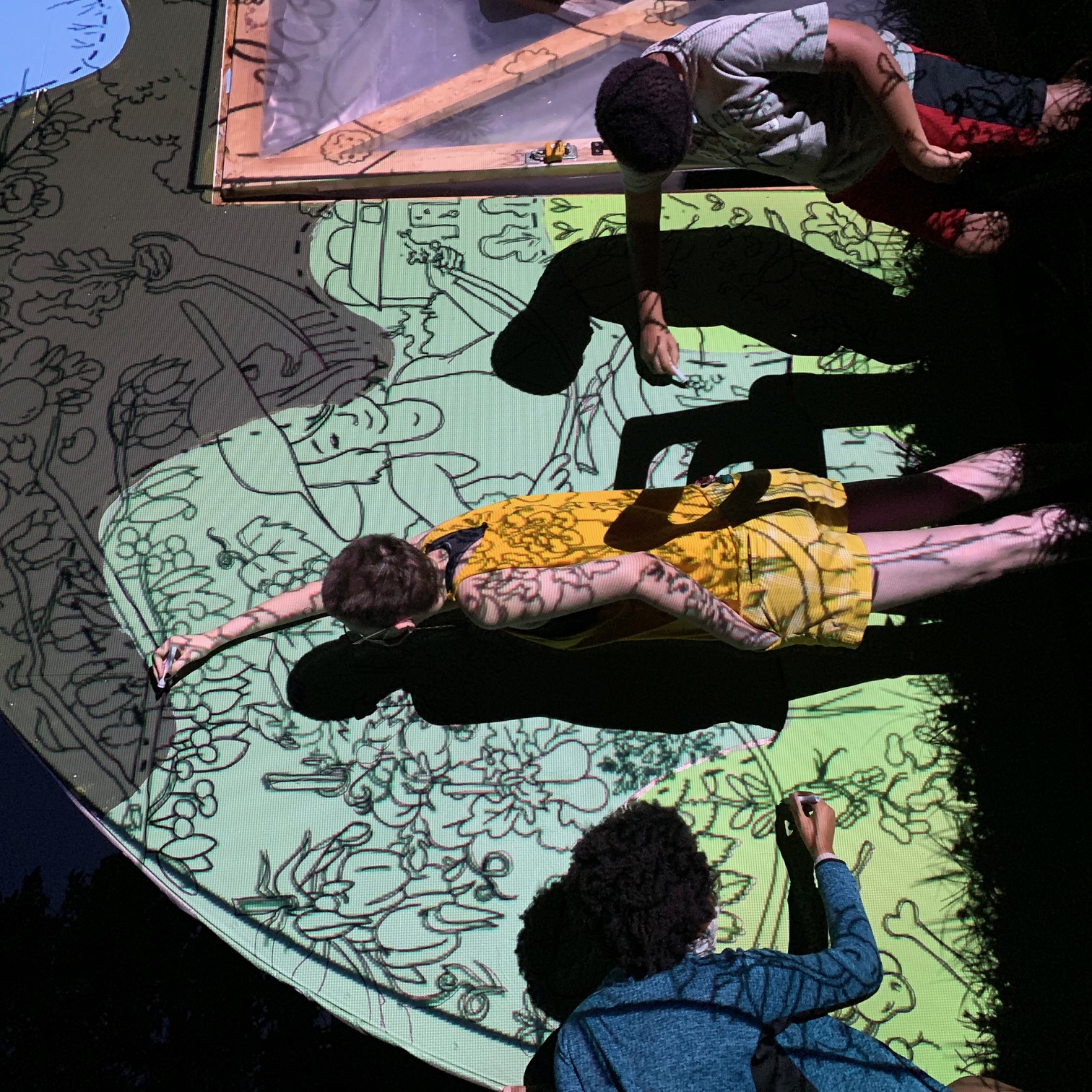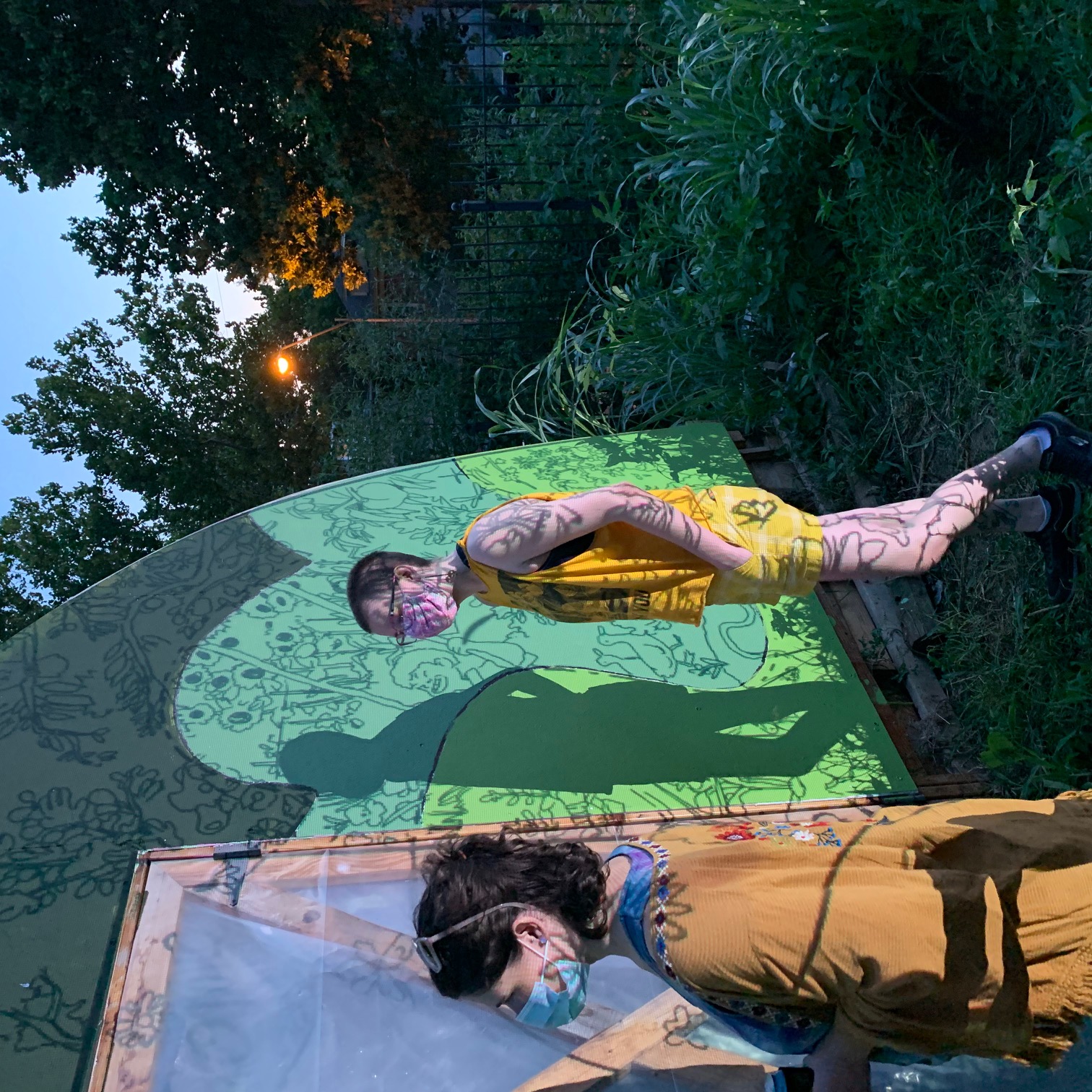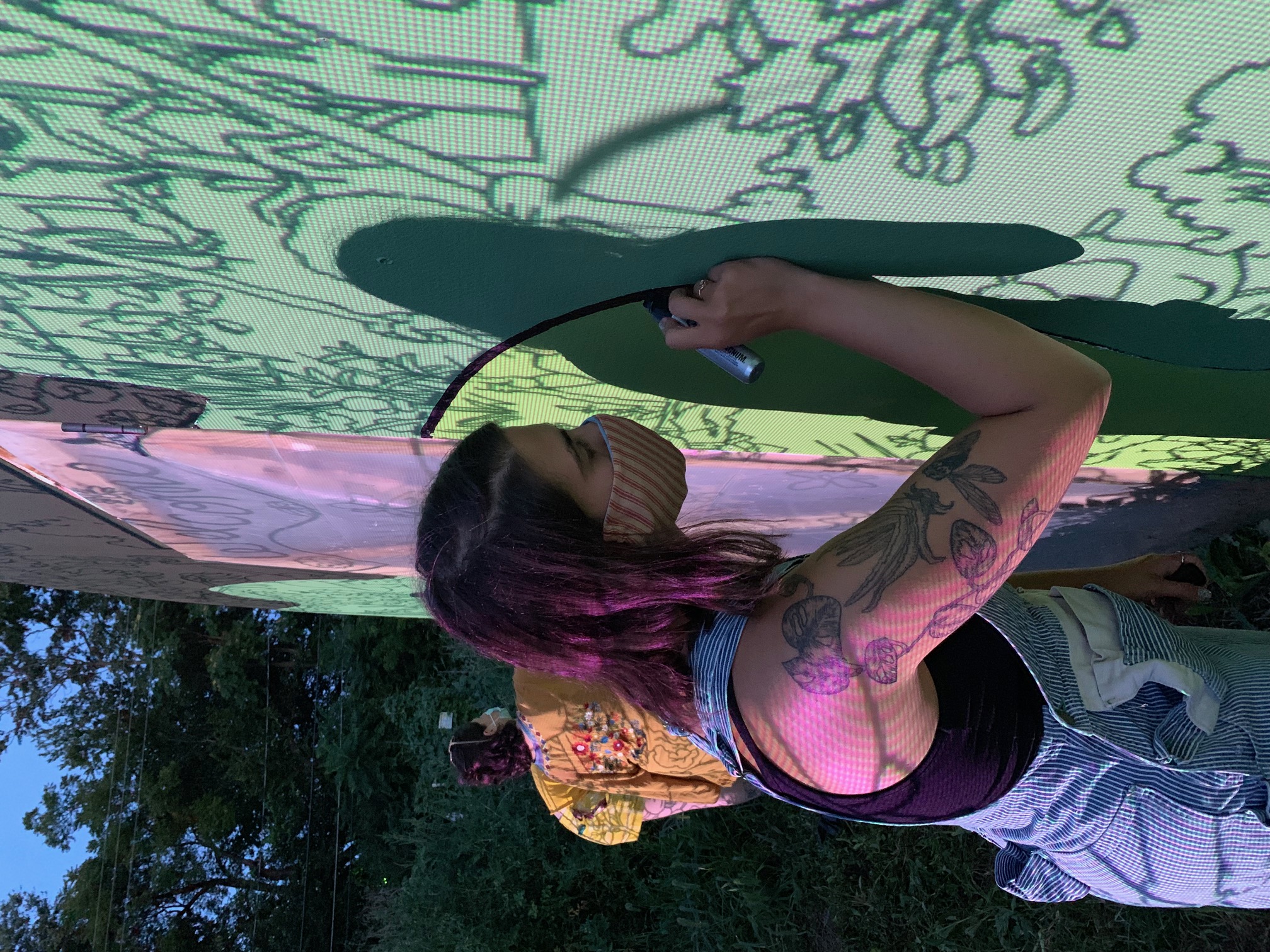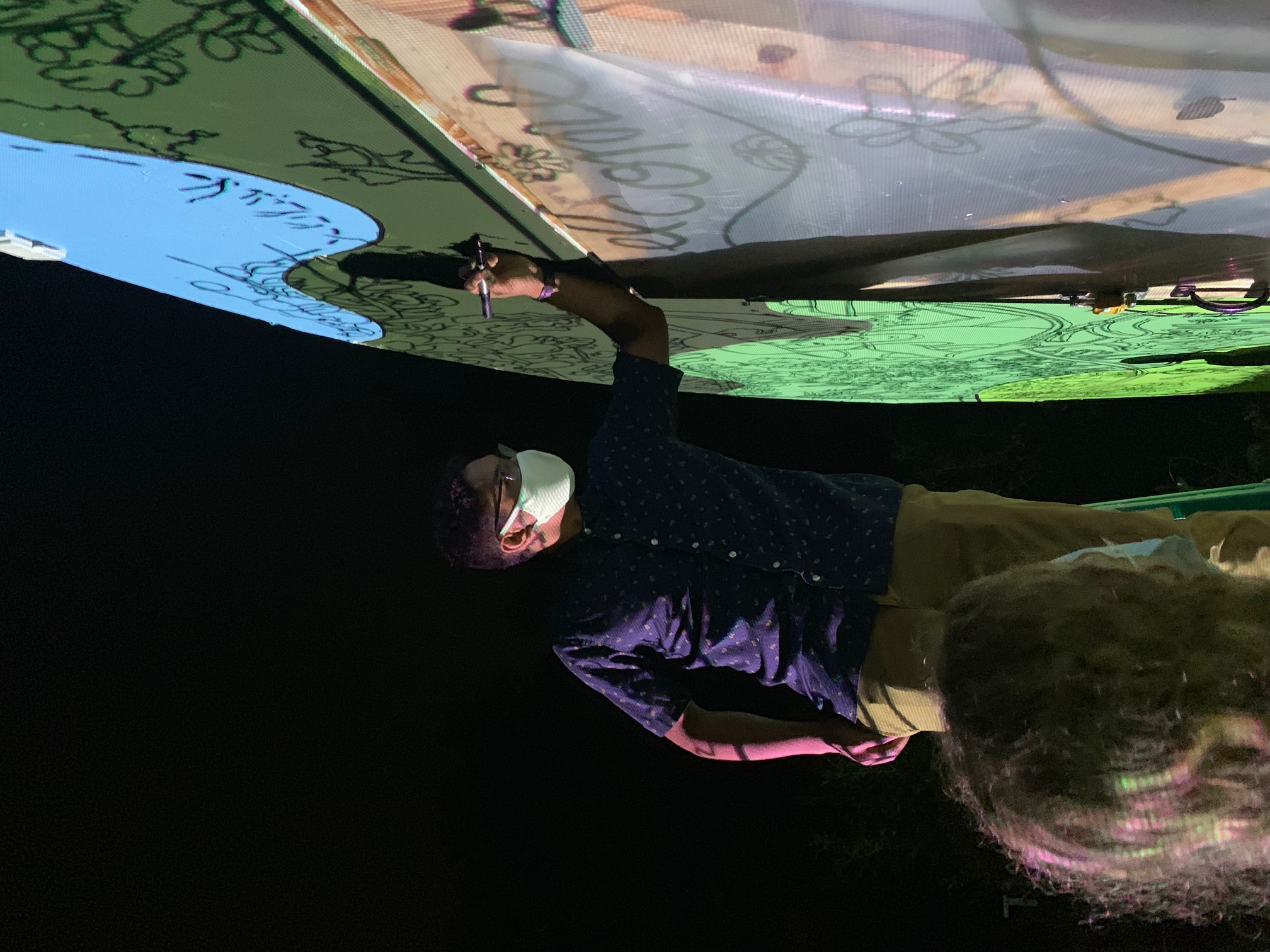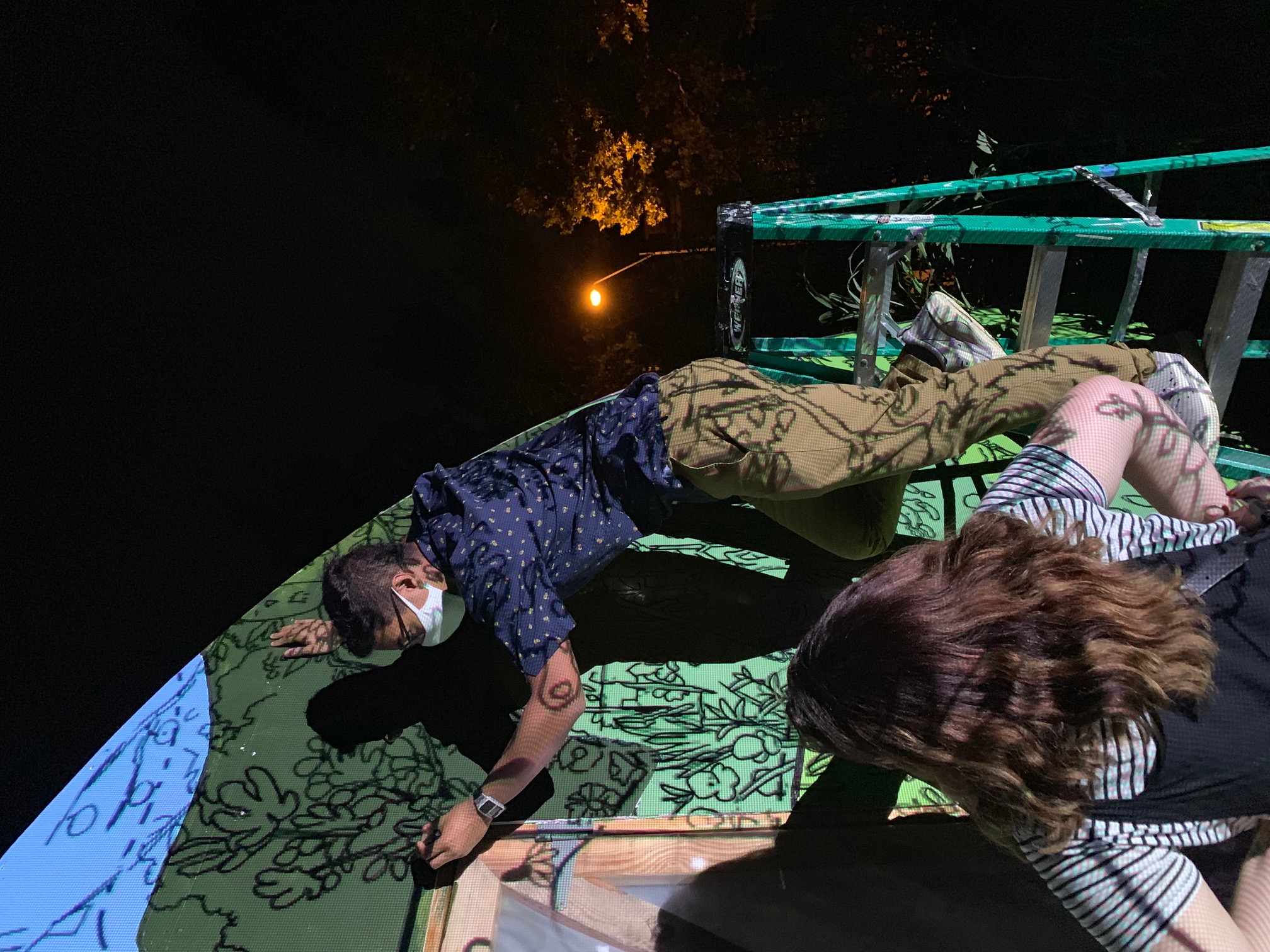 Process shots from Phases 2 (nighttime projection tracting)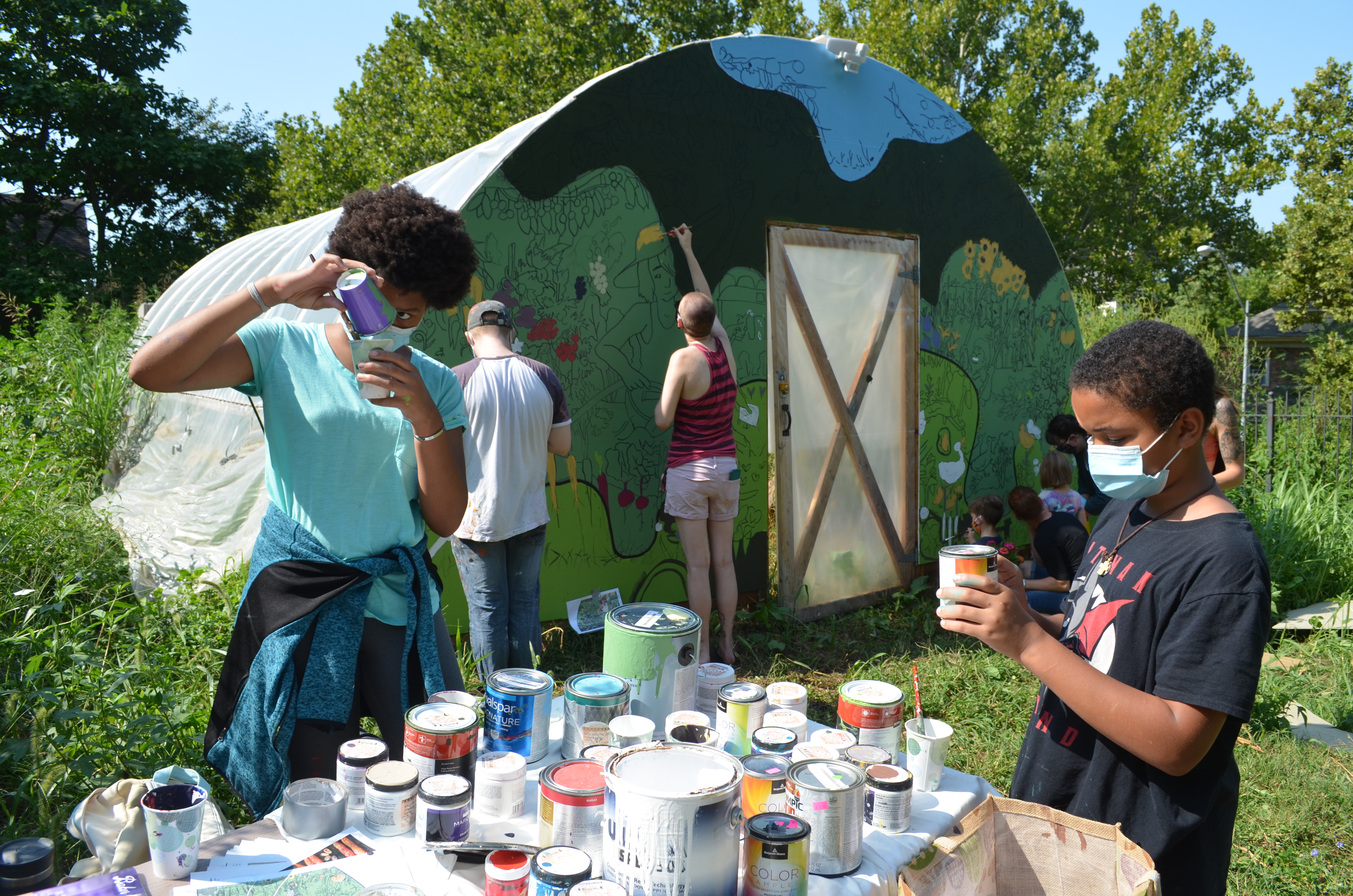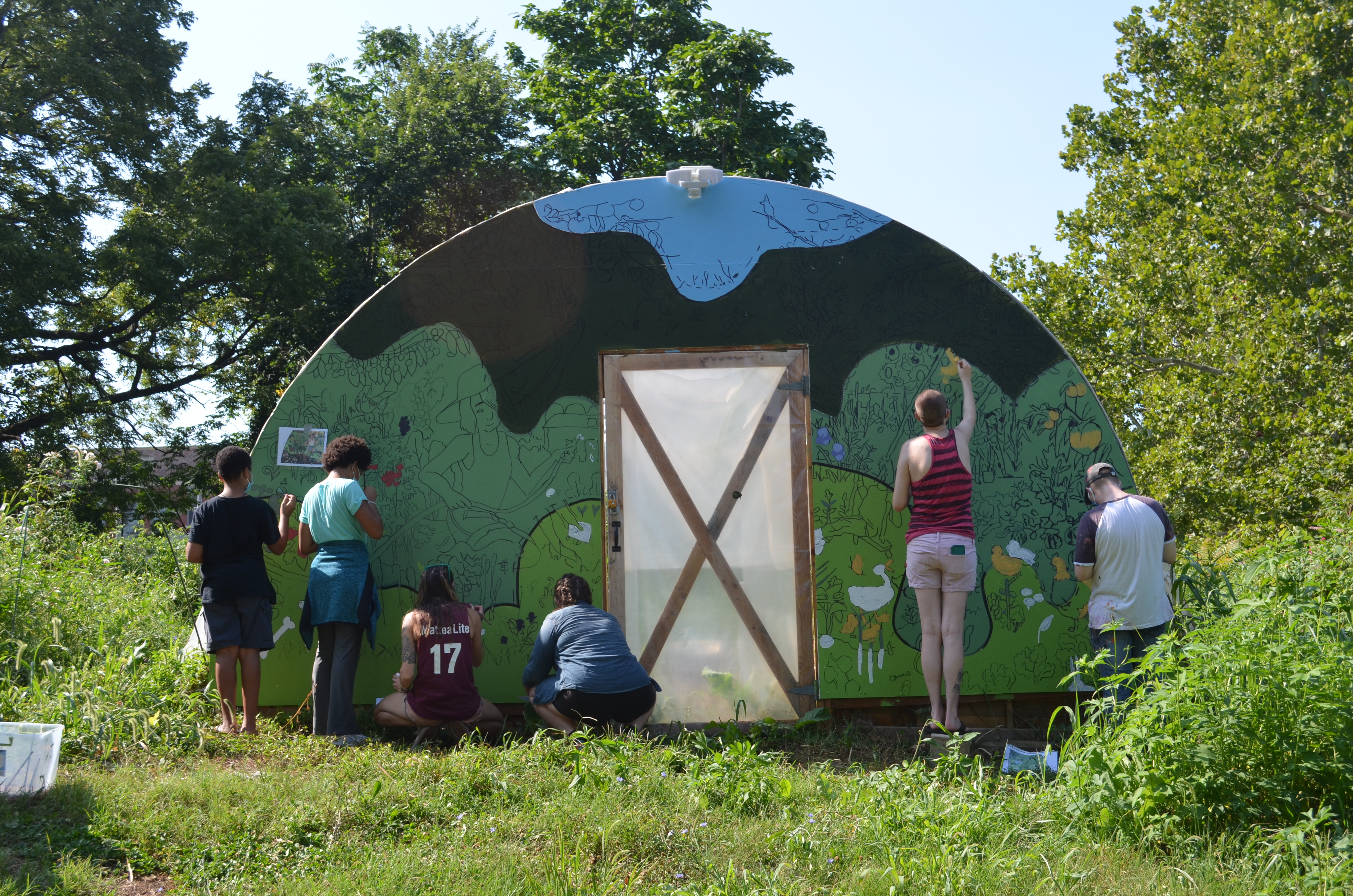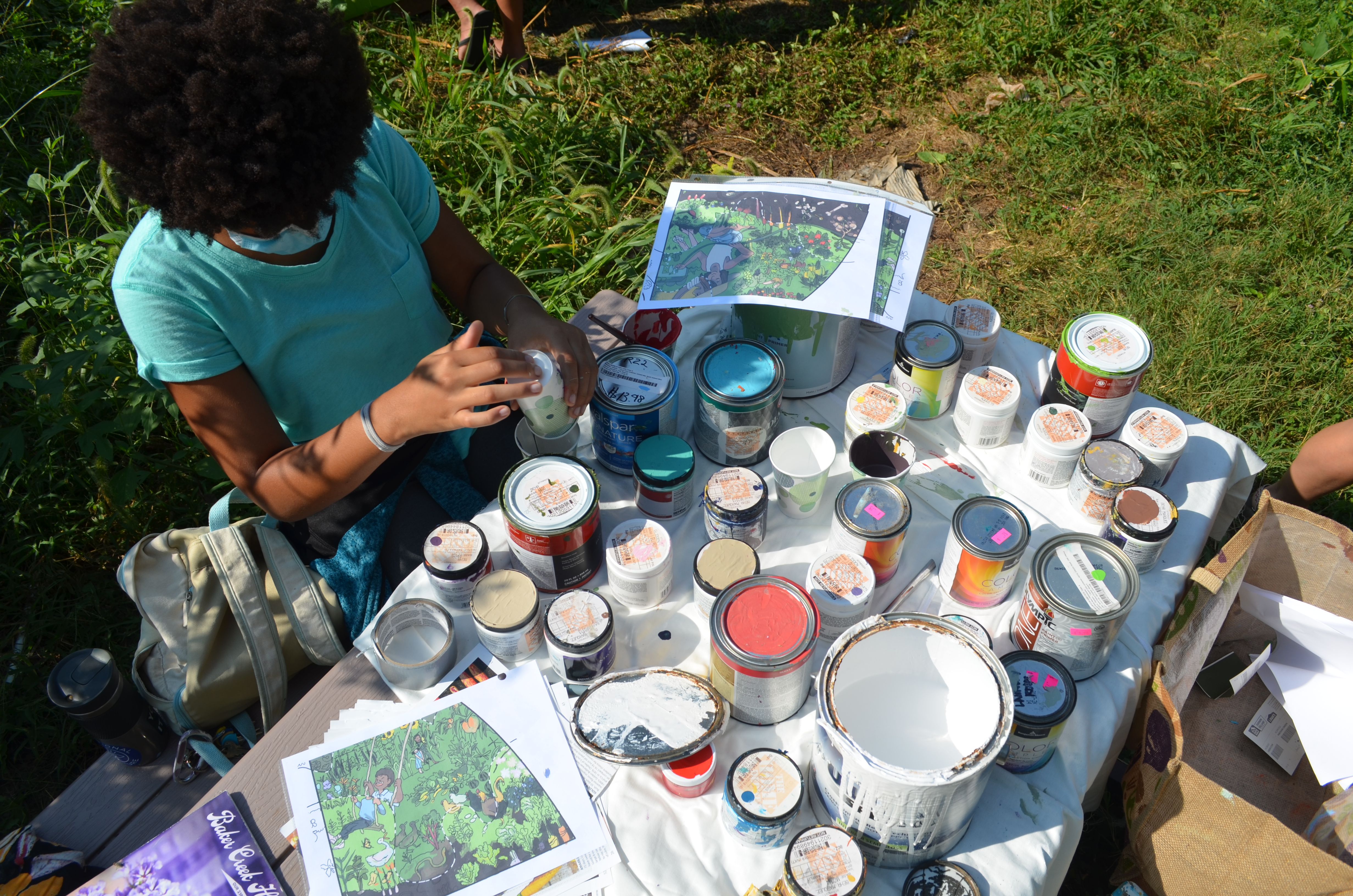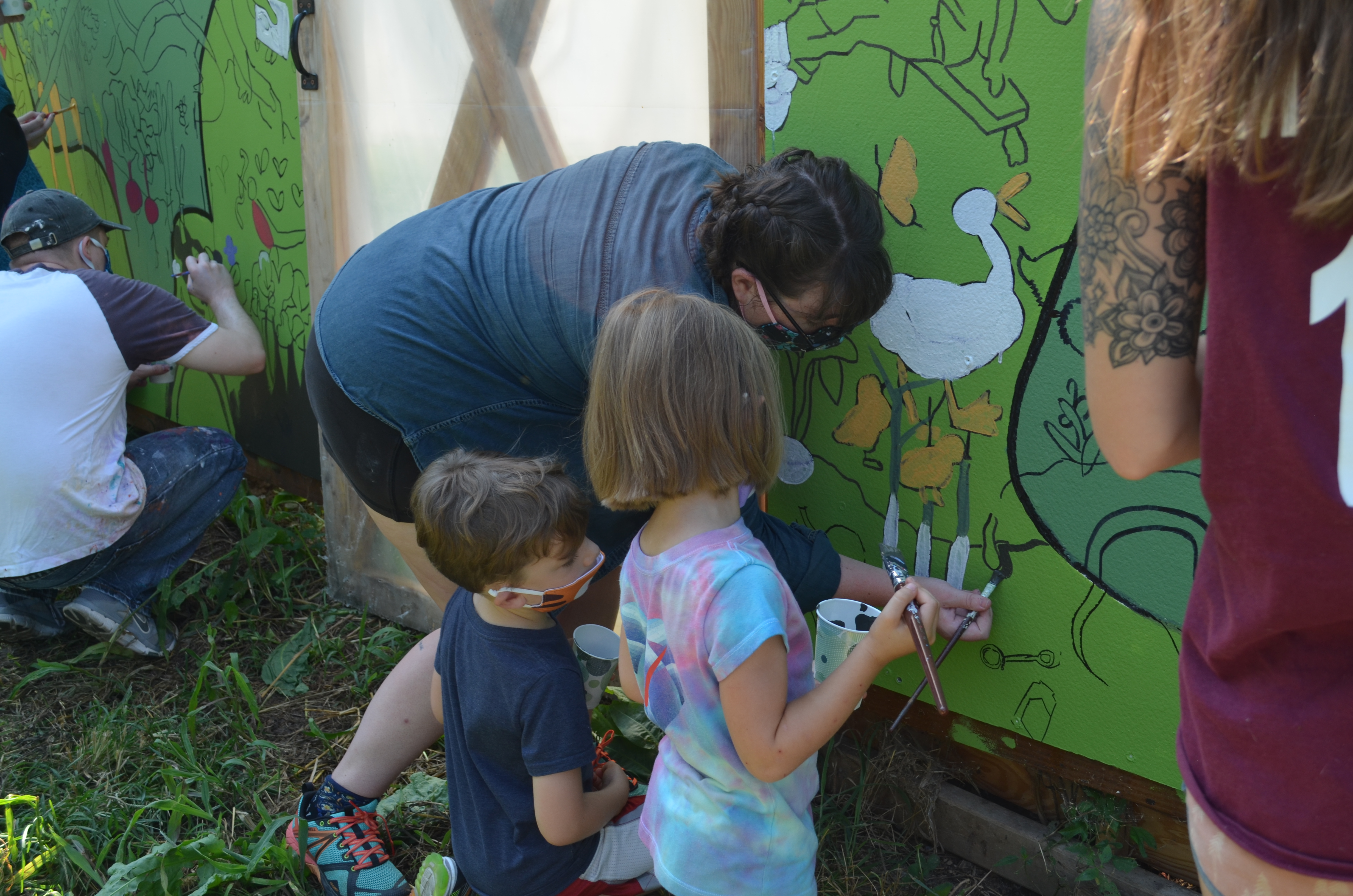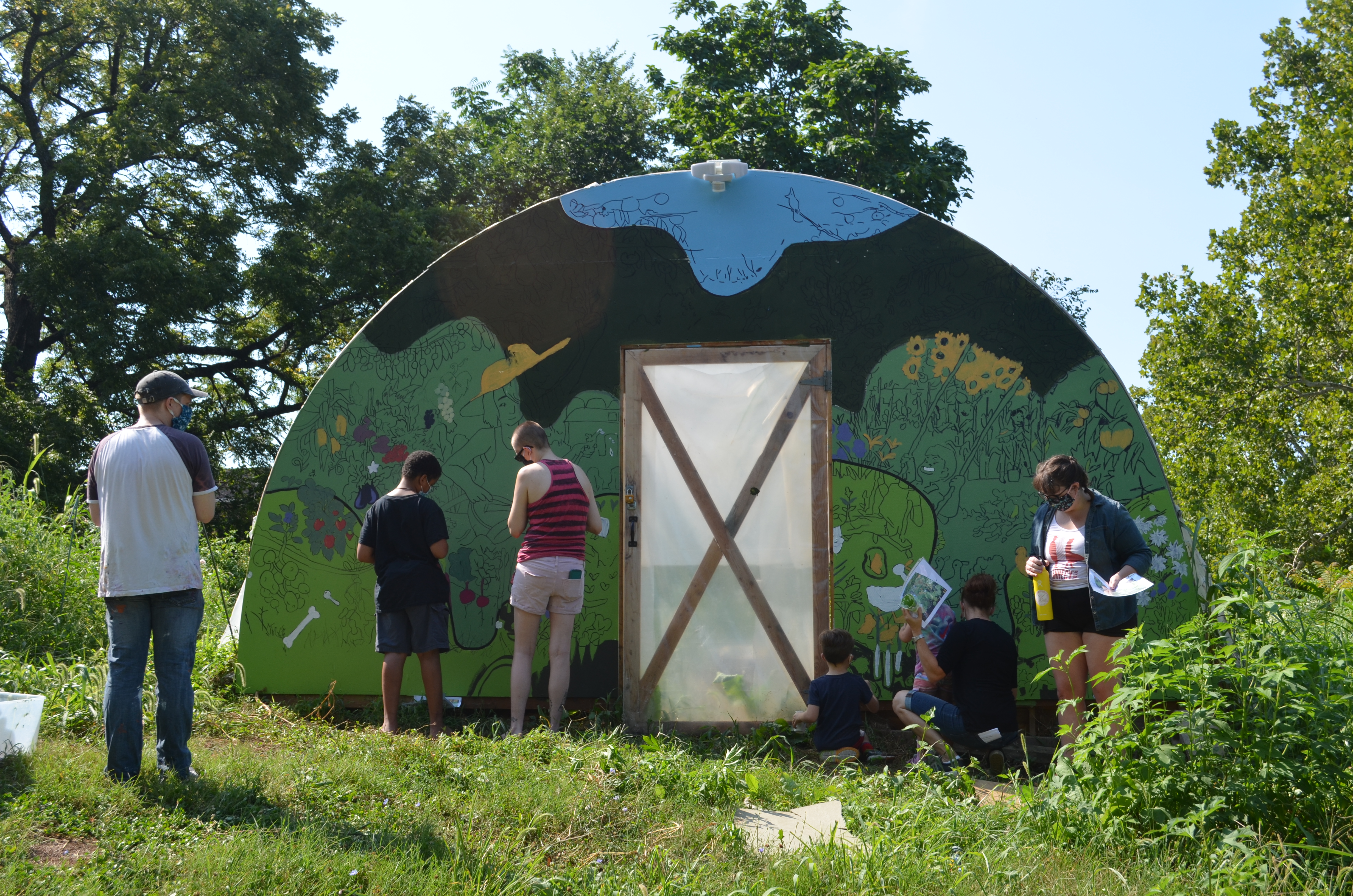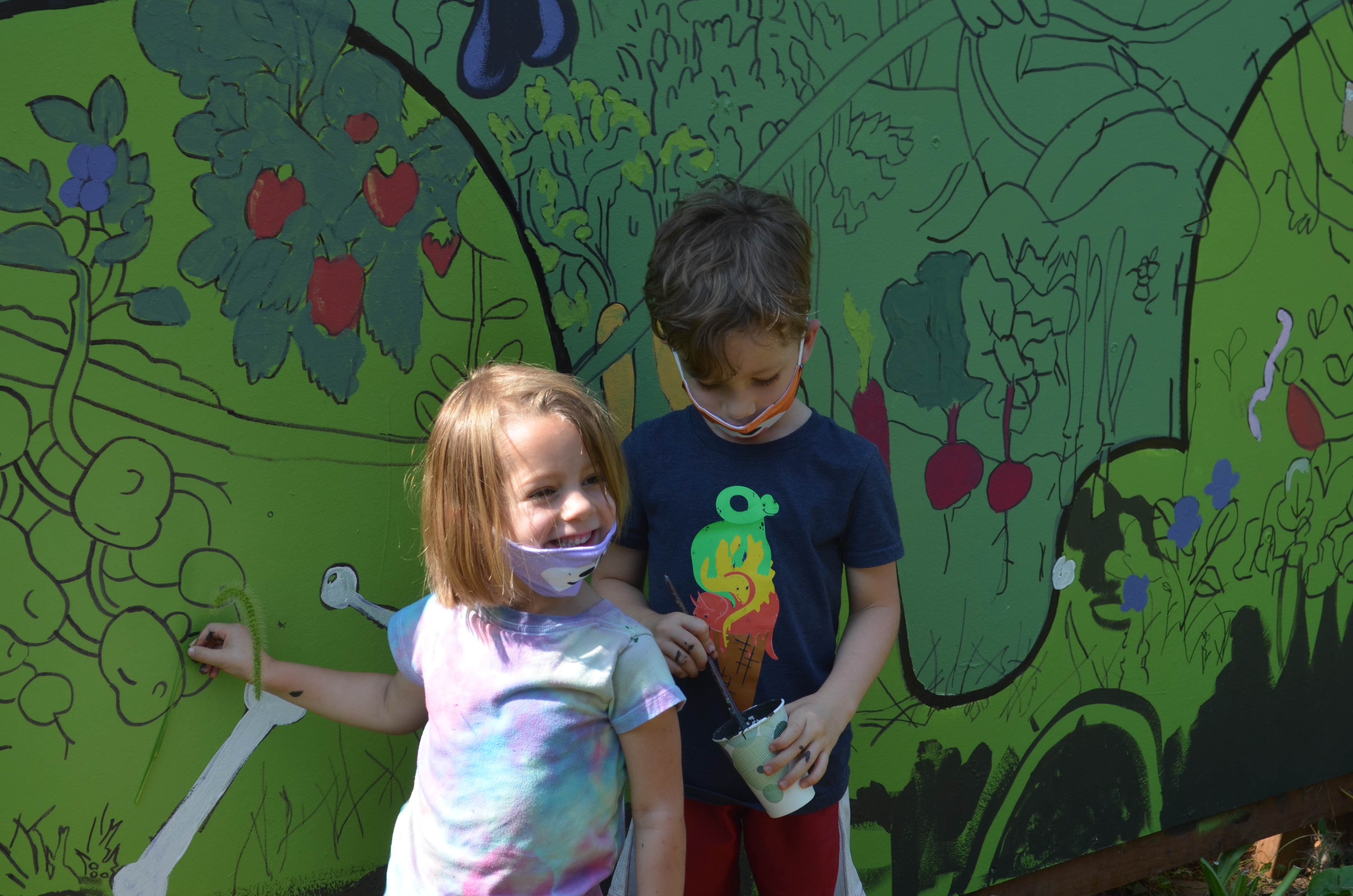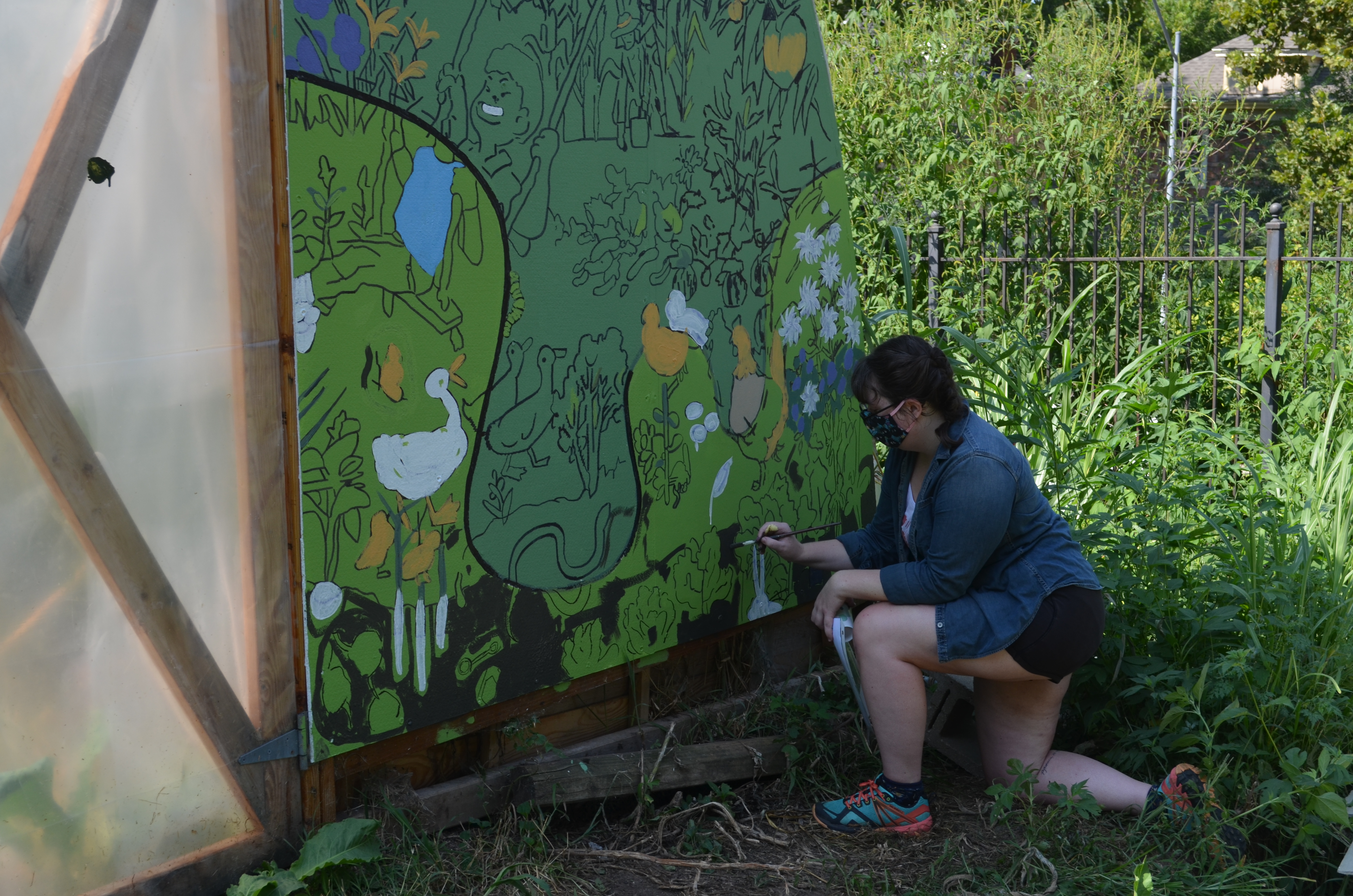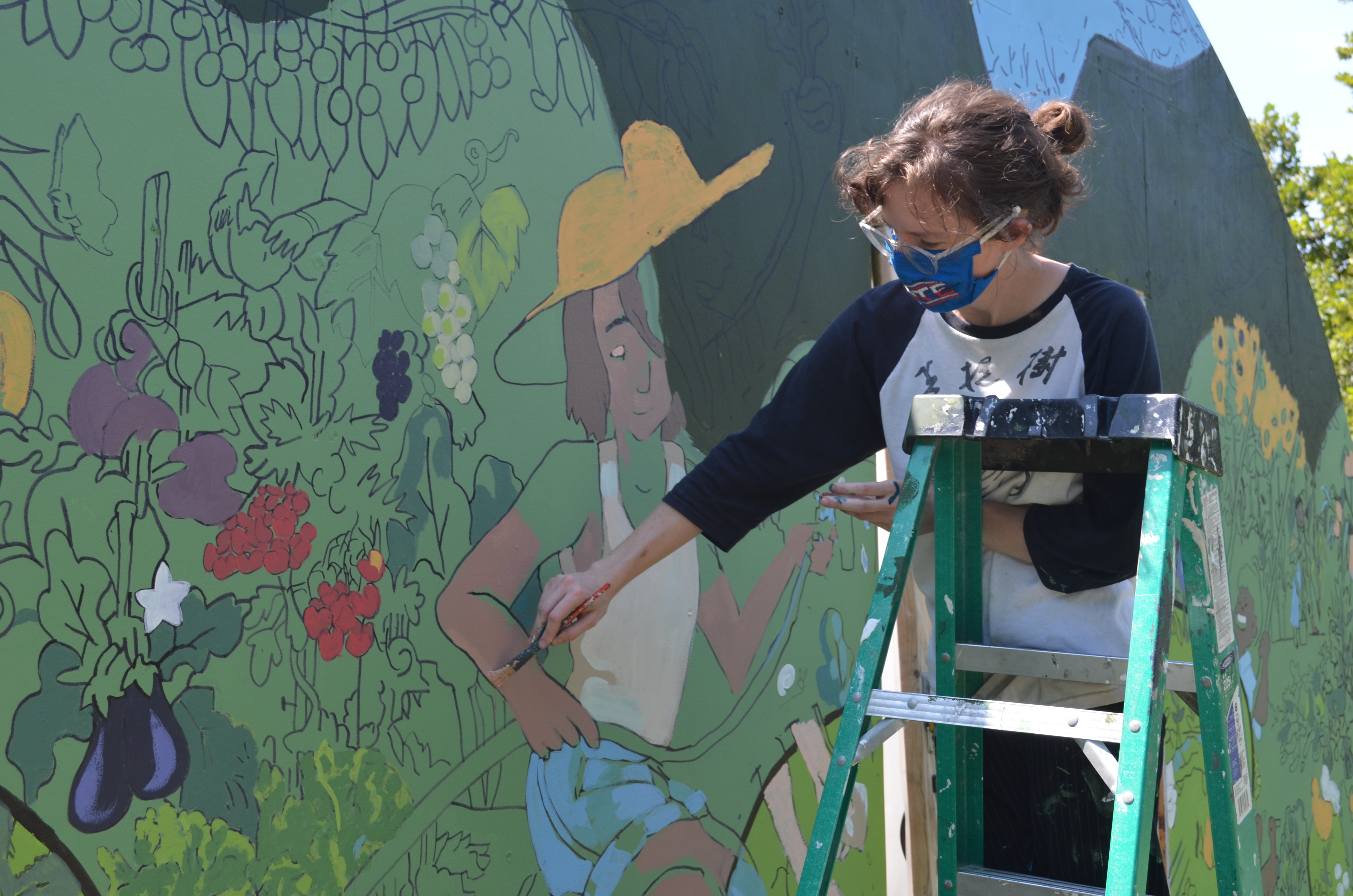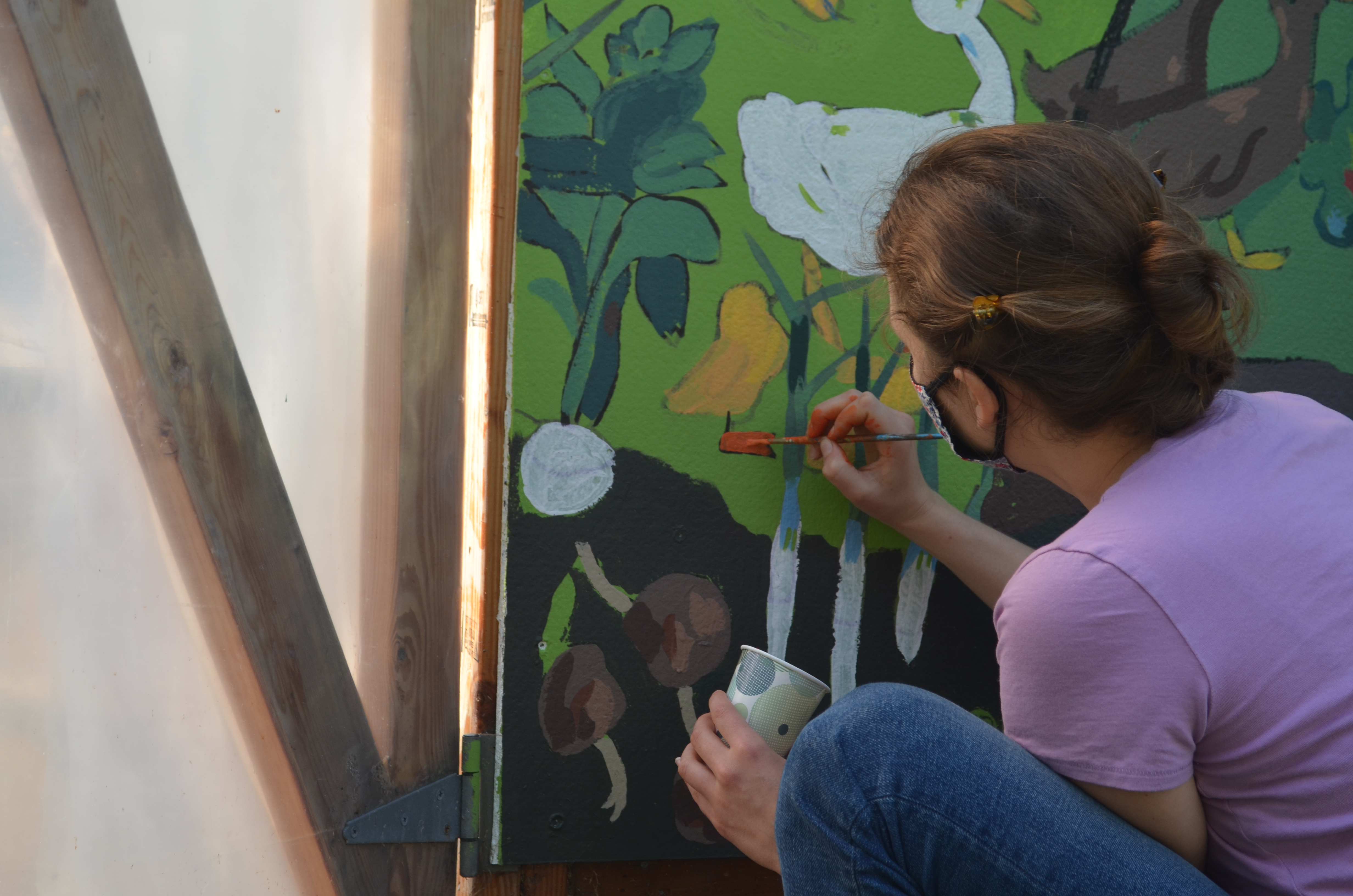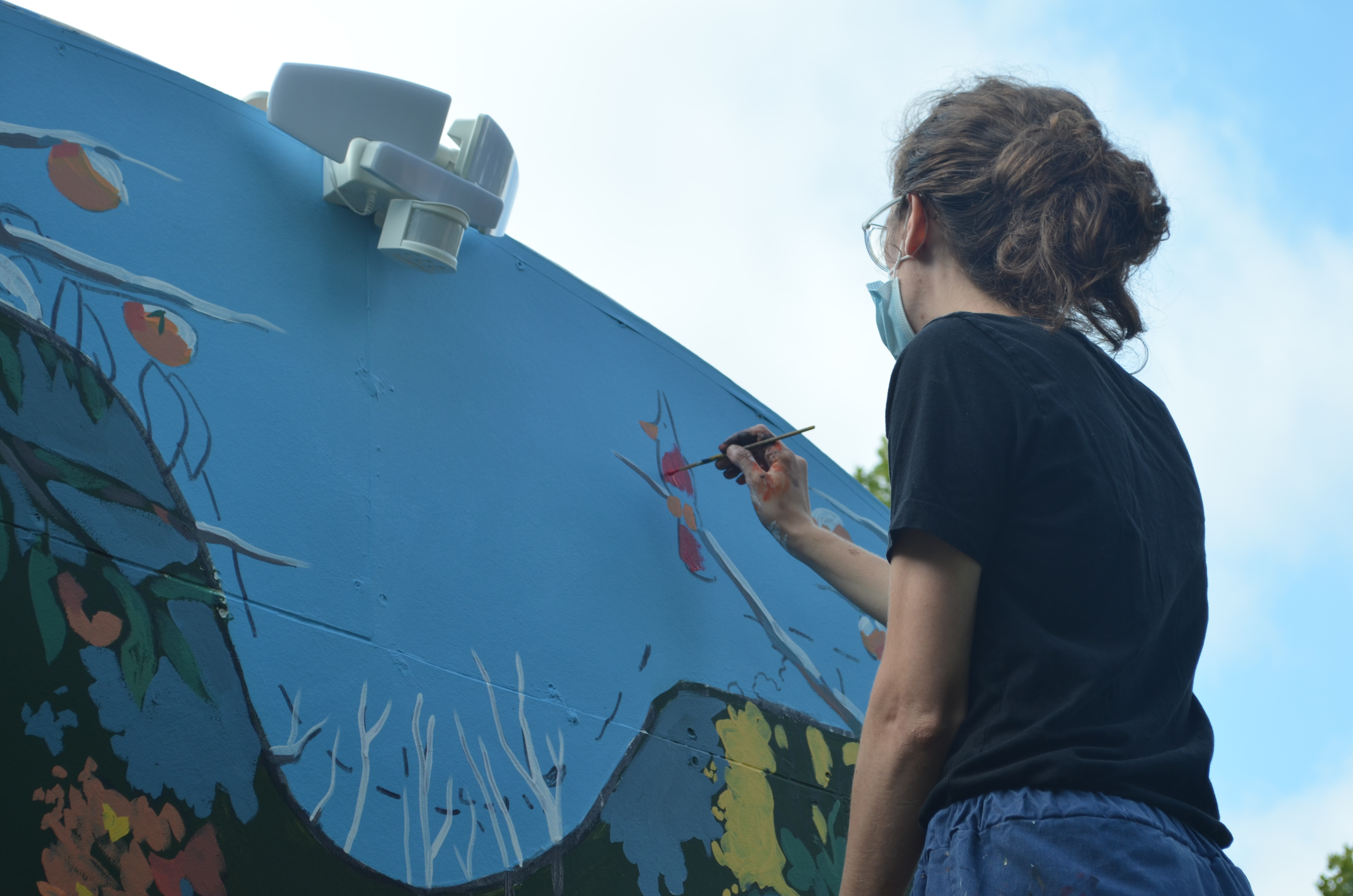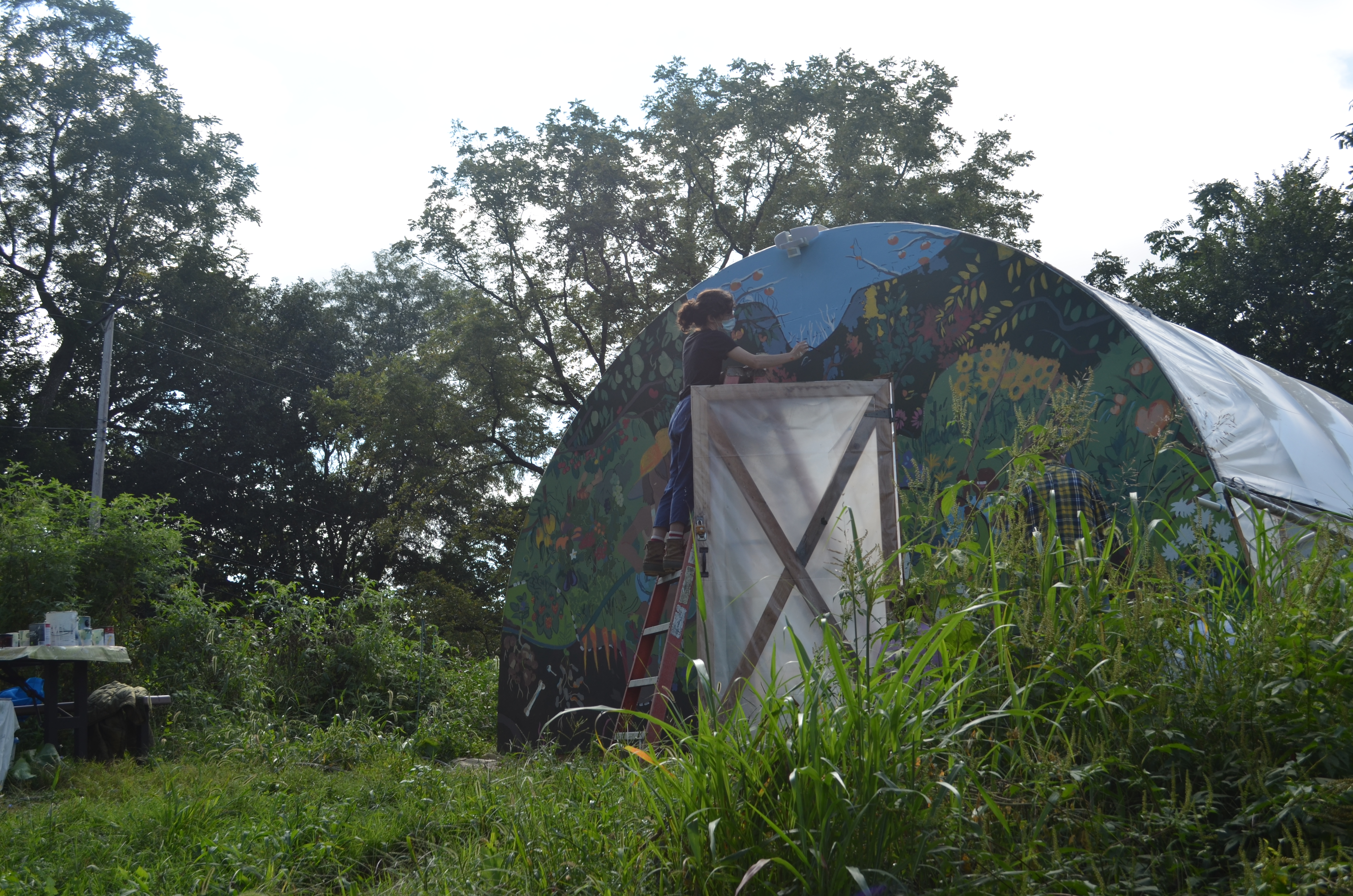 Process shots from Phases 3 (3 painting sessions)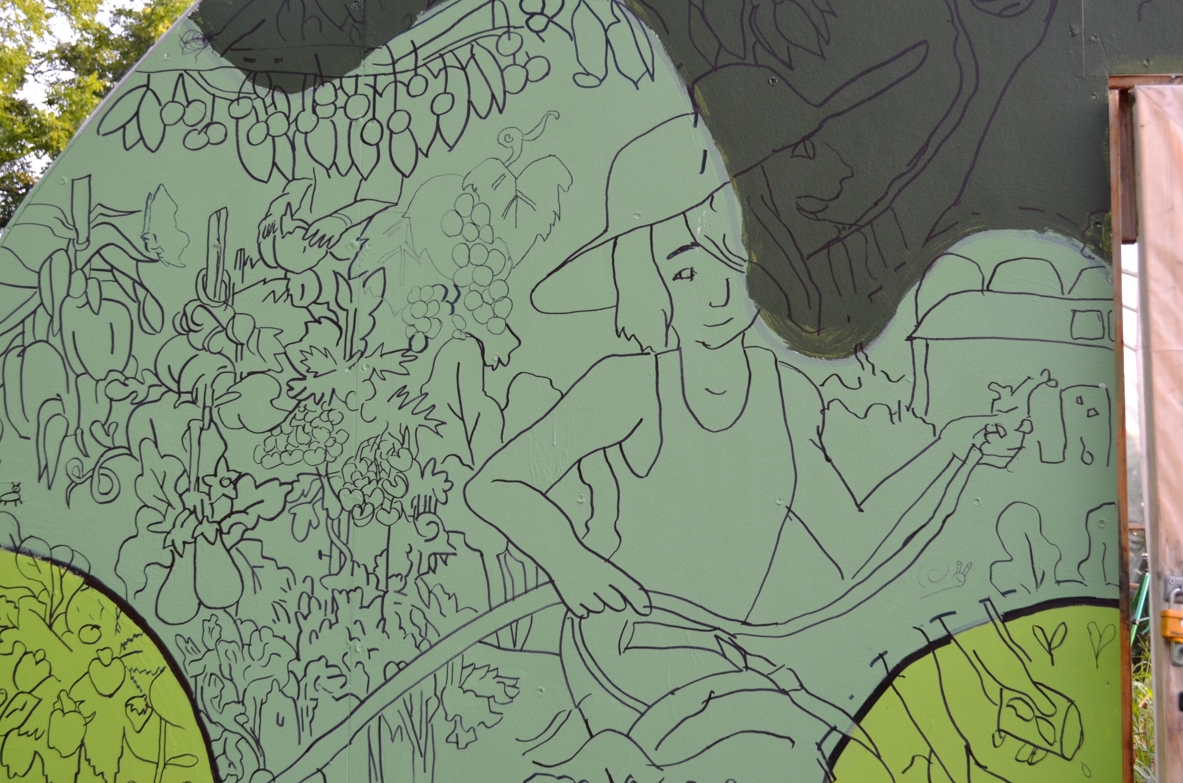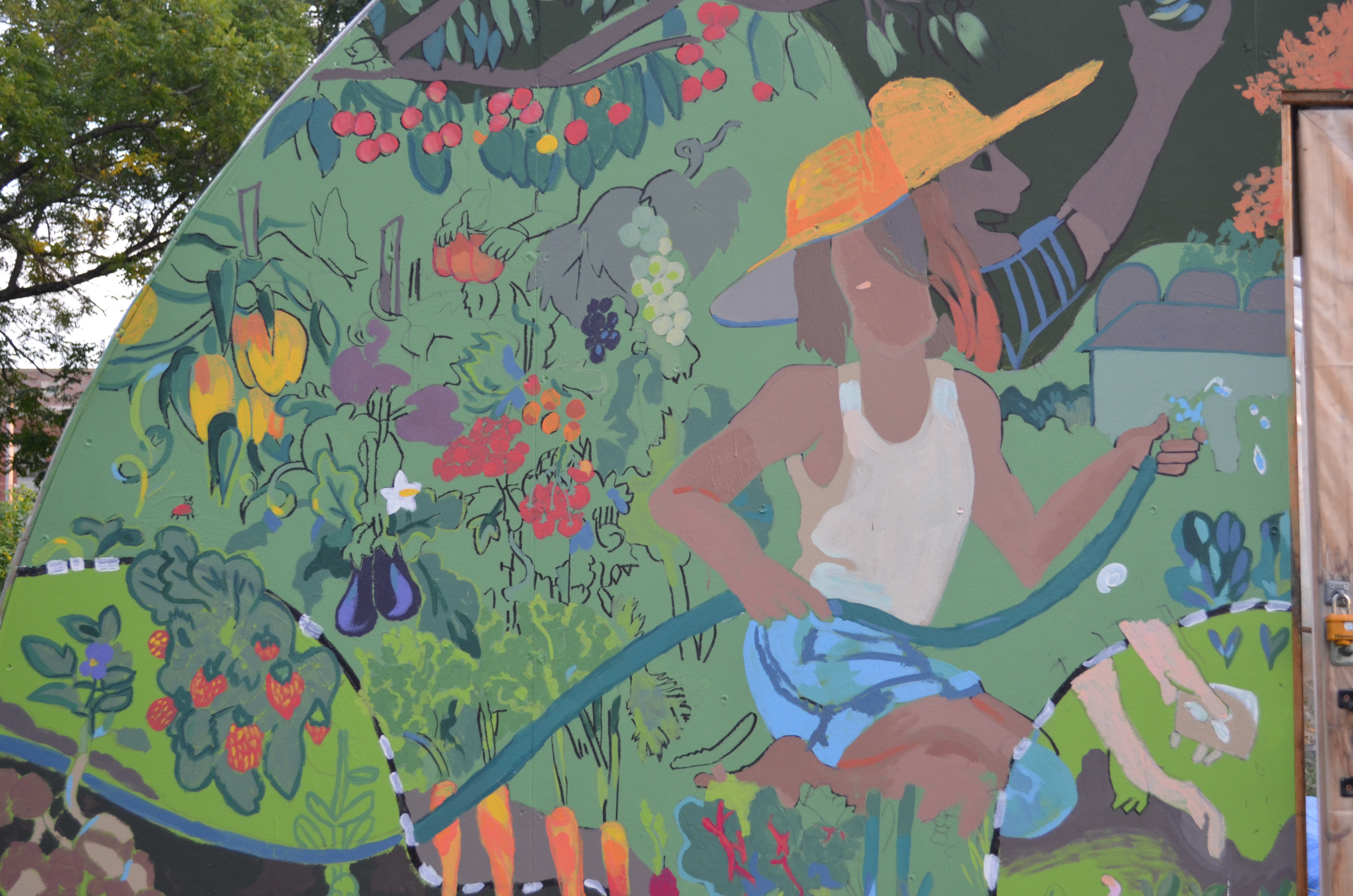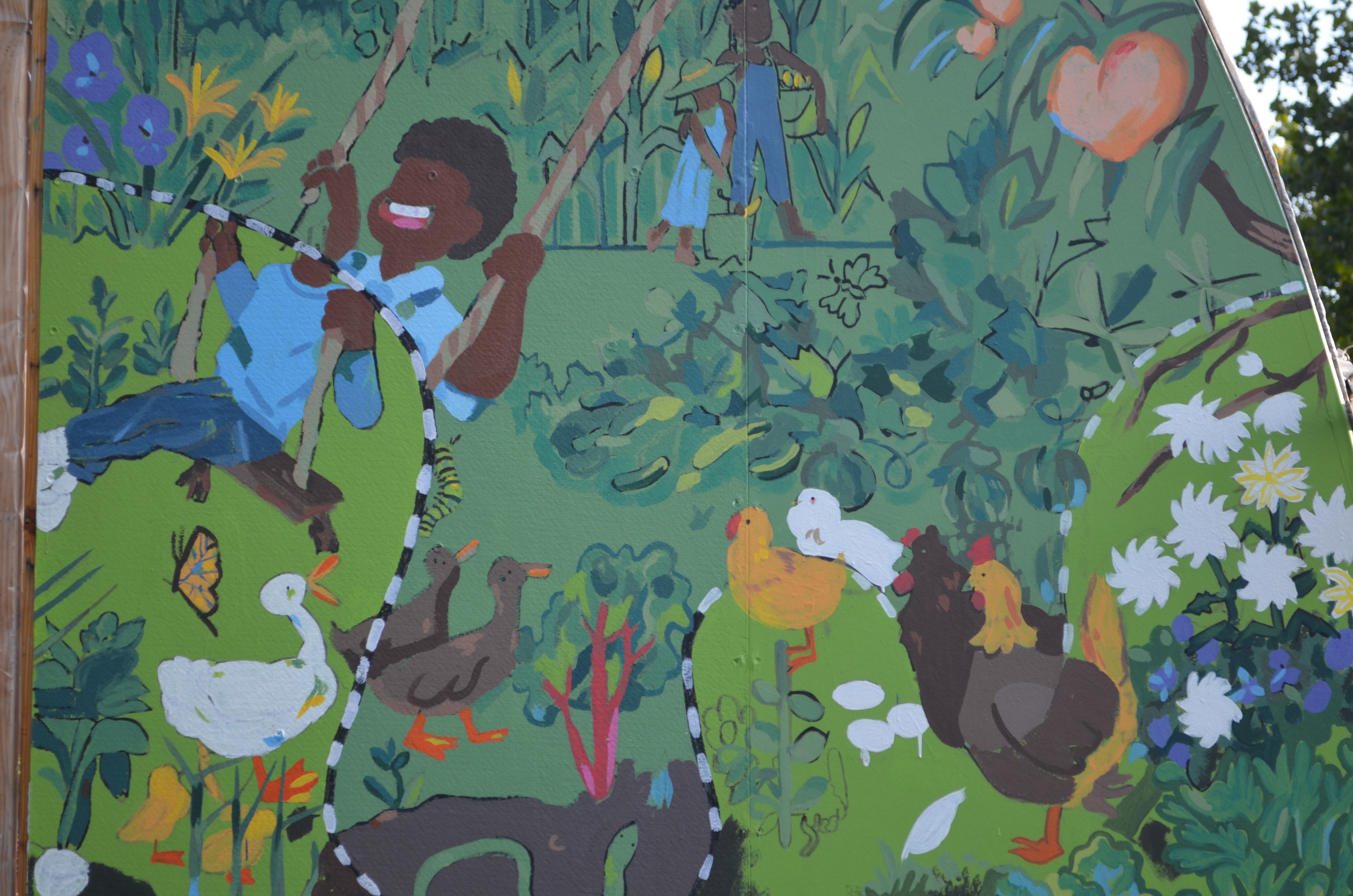 Design
CONCEPTS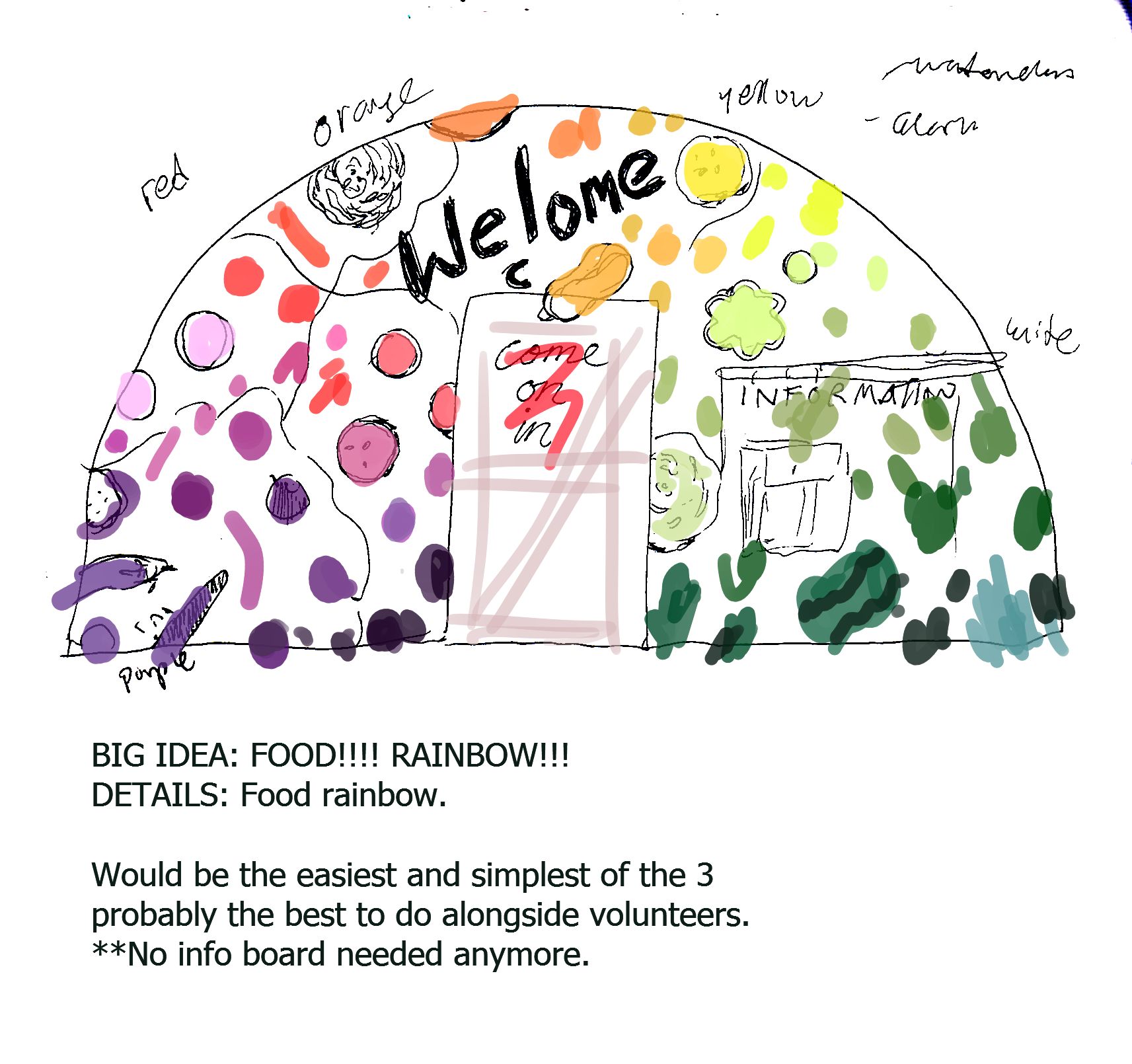 In the end I combined the "4 seasons" and "underground" themes into my final design

Time lapse 1 - 8/22/2020


Time lapse 2 - 8/22/2020