The Hoophouse - "Life In Seasons"
A mural for the hoop style greenhouse in Manheim Gardens; with a community focused design centered around inclusion, education, and growth. Painted with caution during the summer of 2020 with the help of many volunteers, the Hoophouse mural was a way for neighbors to stay safely connected and have a lifelong memory of the garden.



Work in Progress Shots

Volunteer Day Photos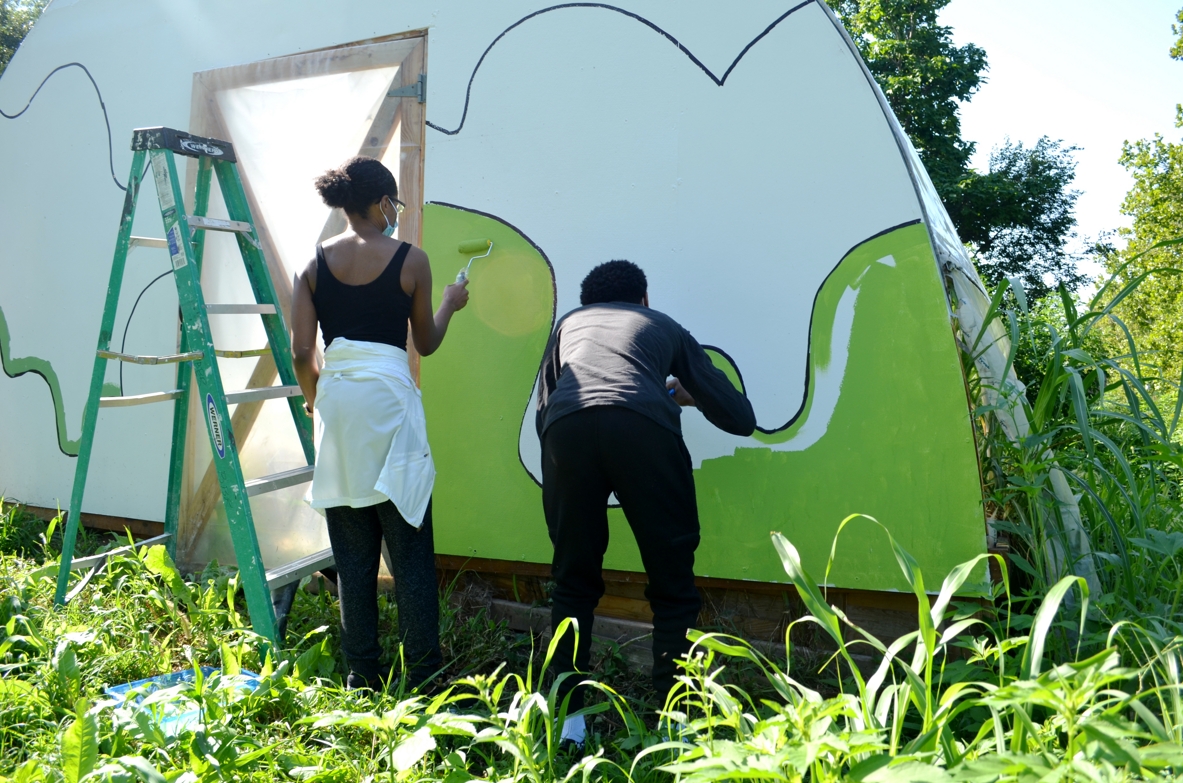 Process shots from Phases 1 (basecoats)
Crucial to this mural's community goals, togetherness, was involving as much of the garden's extended family as was safely possible. In order to spread the word, we invited folks through the neighborhood association, and dropped flyers at every residence in Manheim Park. Many people who hadnn't wielded a paintbrush since childhood jumped in with glee to make their mark on our garden.
How did we do it? Simple!


After painting a base coat of each season's color, we projected the lineart design onto the hoophouse with permanent markers; these two sessions completed in one day. Then the artist prepared a color-guide that guest artists would follow to mix colors, the printout was placed in a plastic sleeve so artists could easily test their mixed color against the real one. Of course, some creative deviation was allowed and encouraged! Particularly in the sketch stage, I urged people to draw a little something of their own in the design.


In a year so full of hurt and anxiety, this proved a welcome distraction for neighbors young and old. It was hugely validating to see people change their mind about their own artistic abilities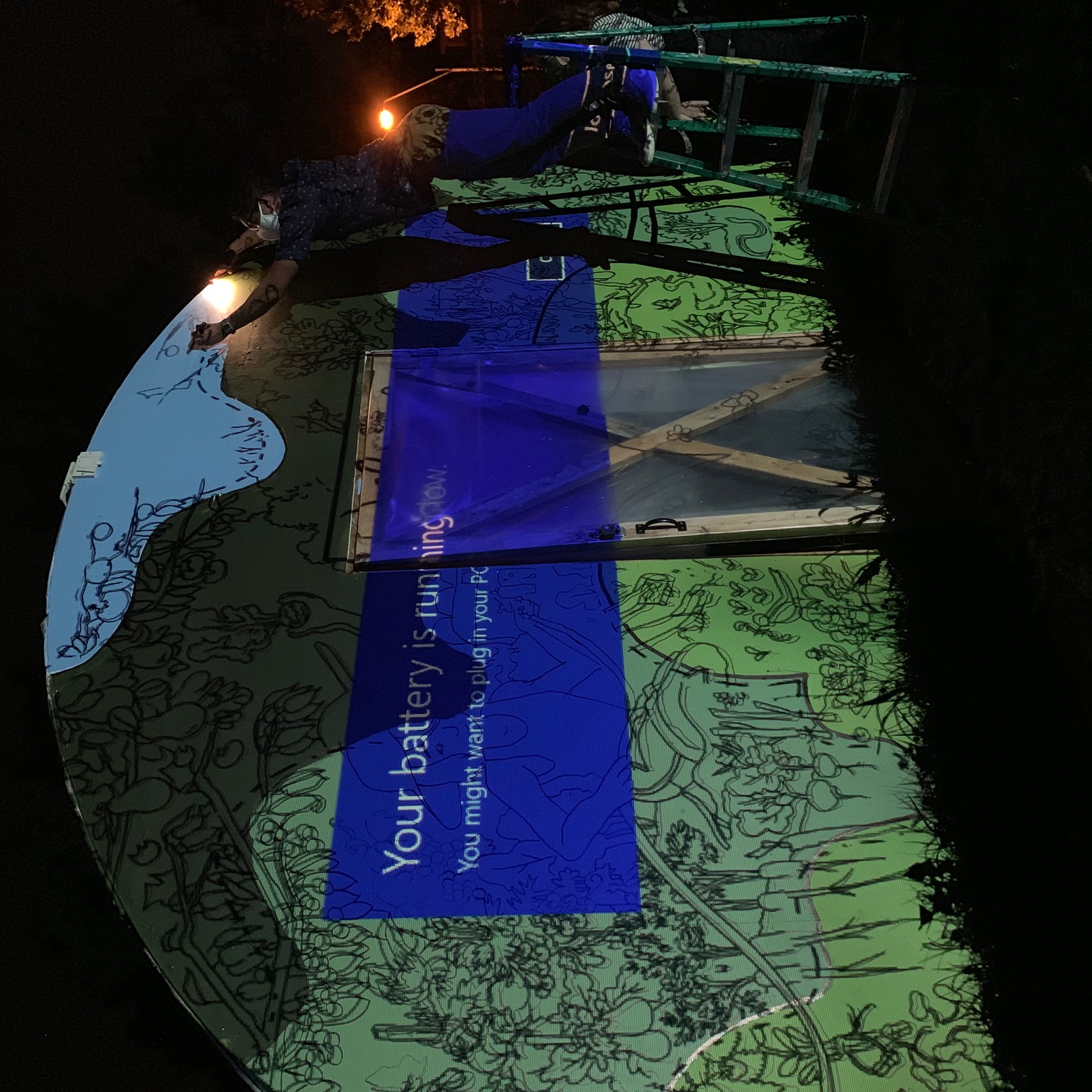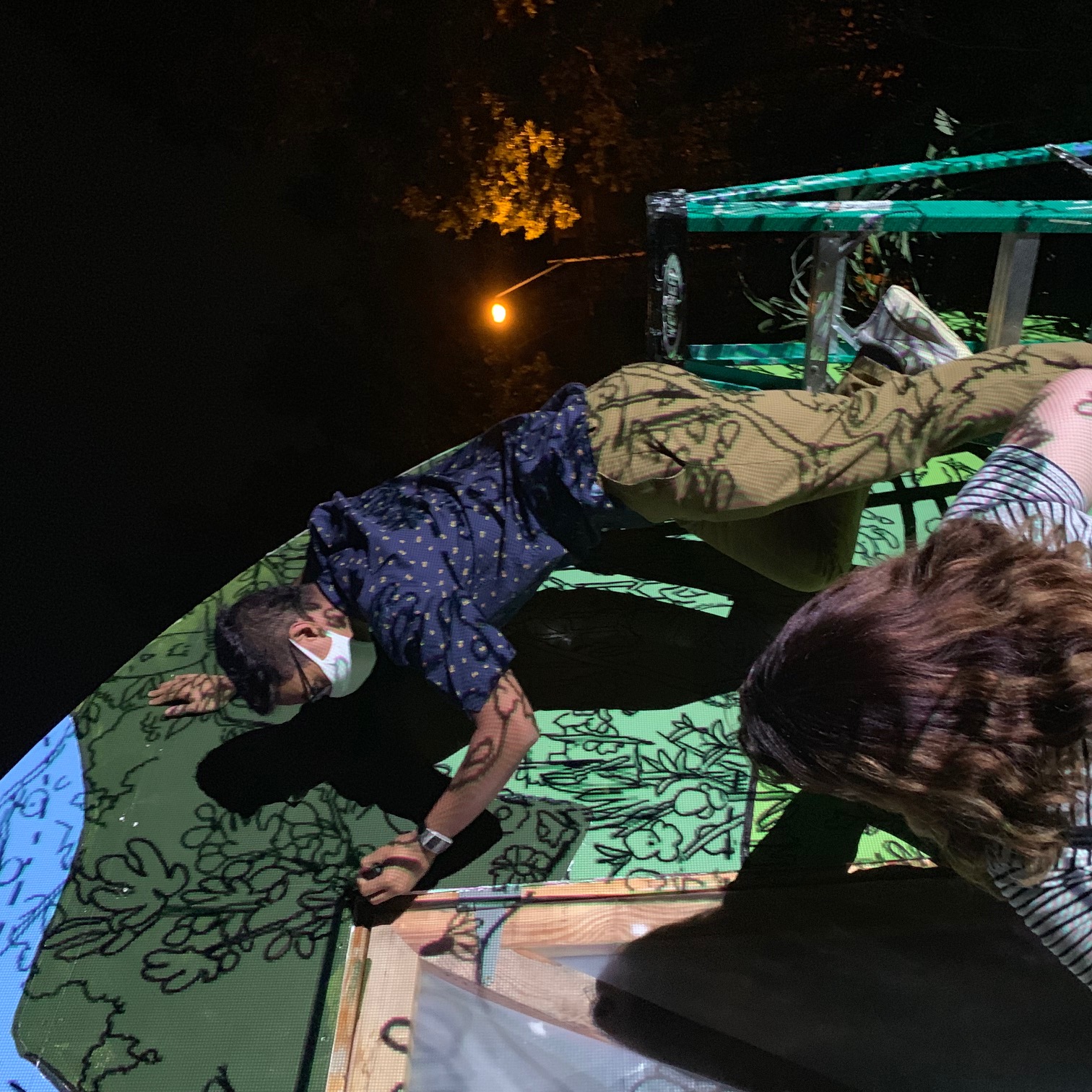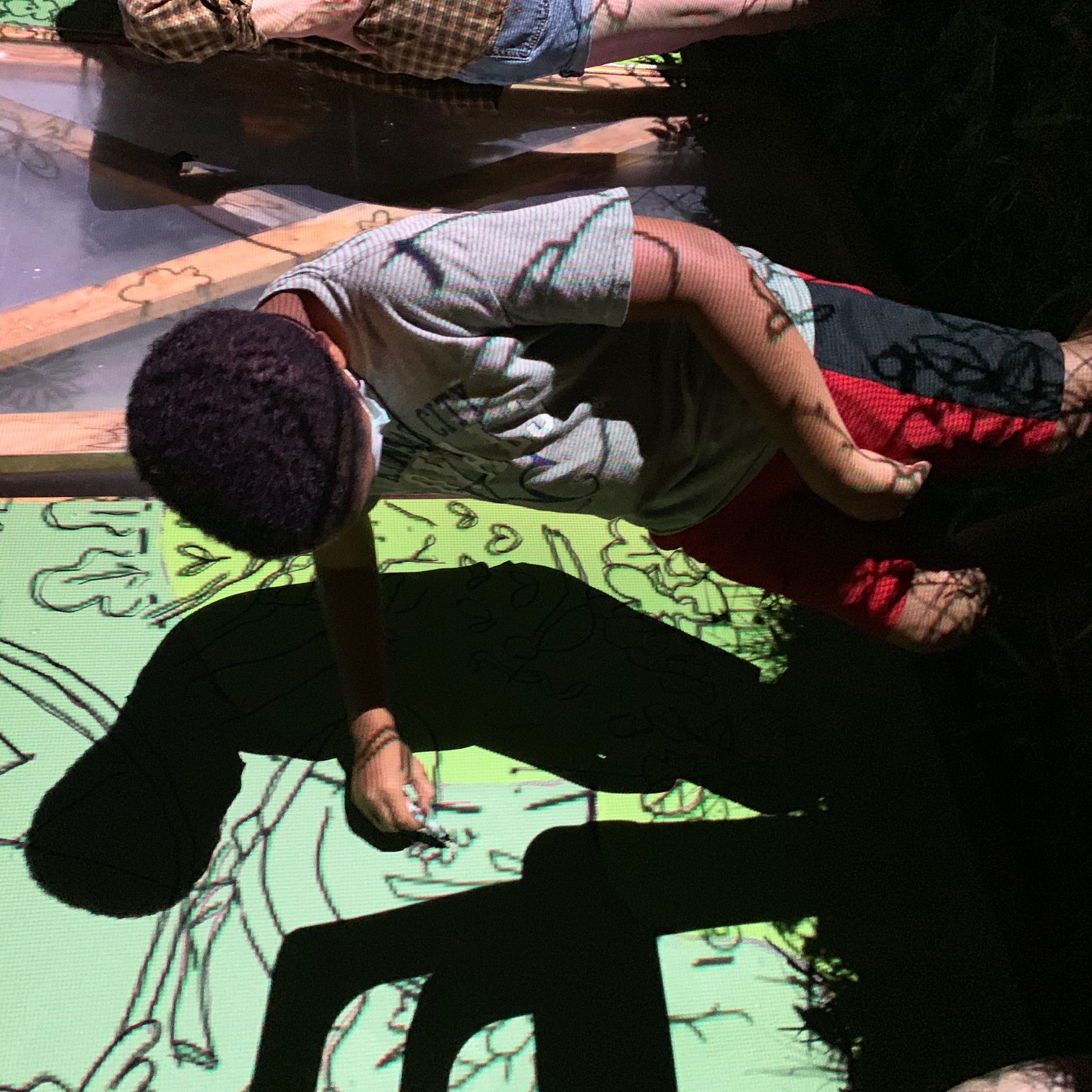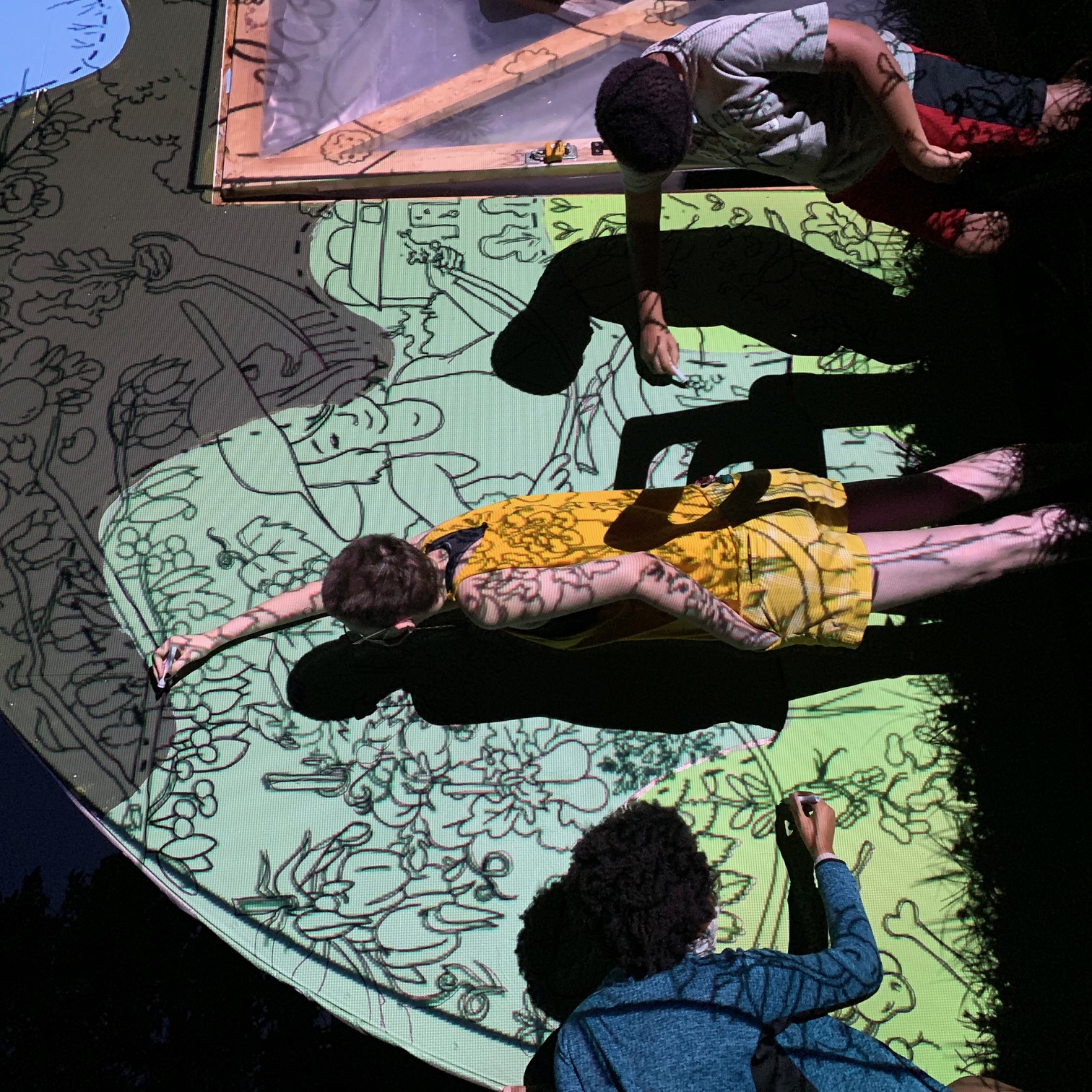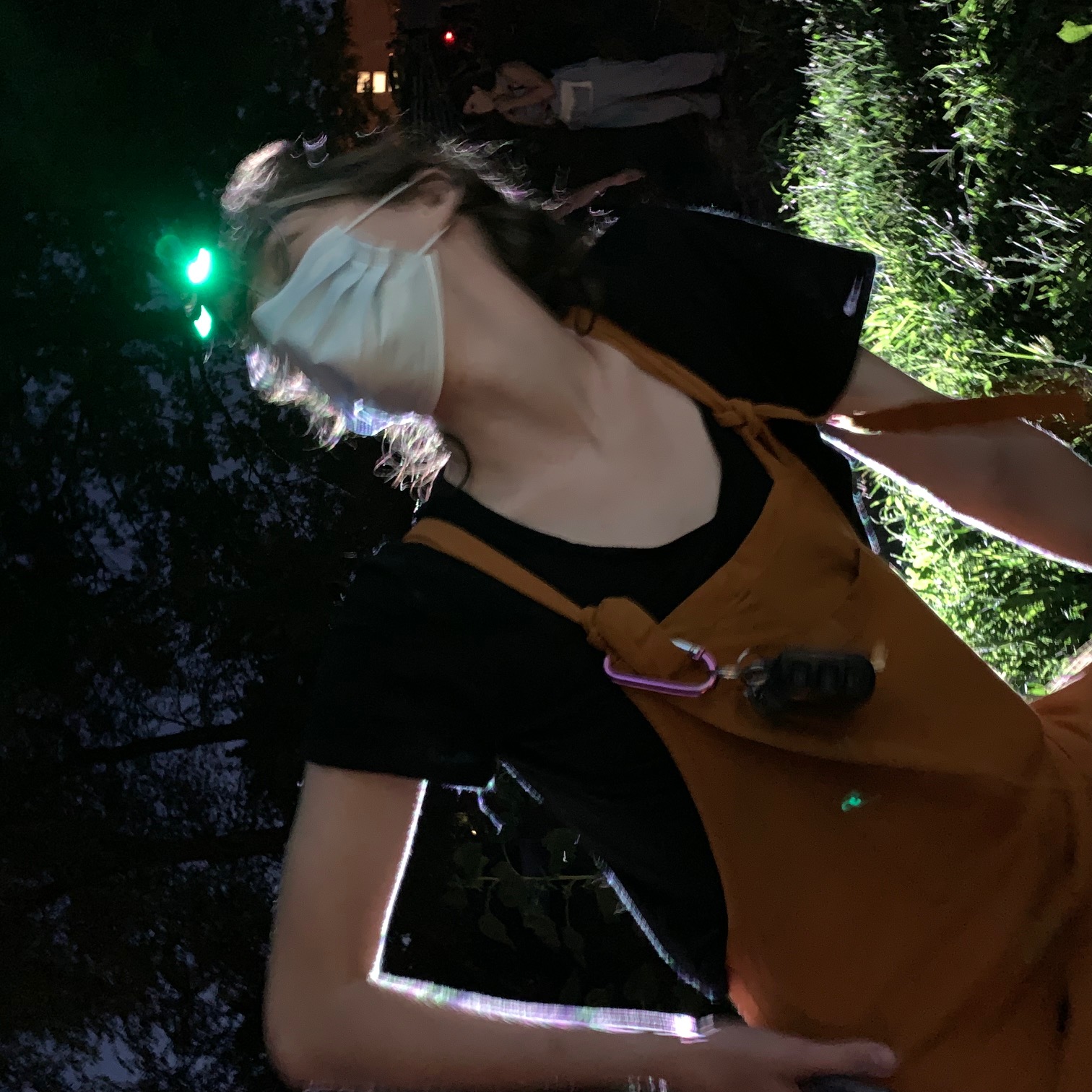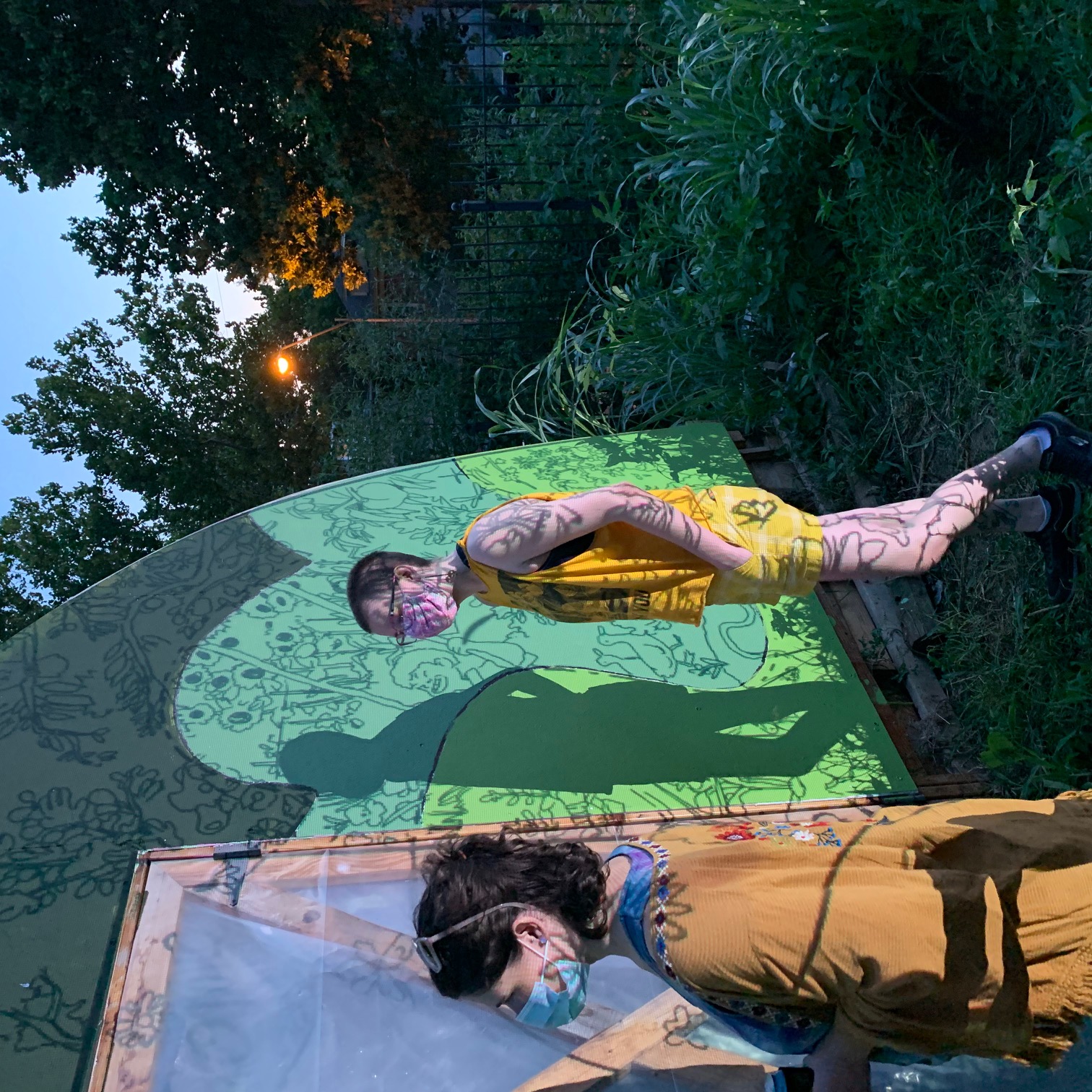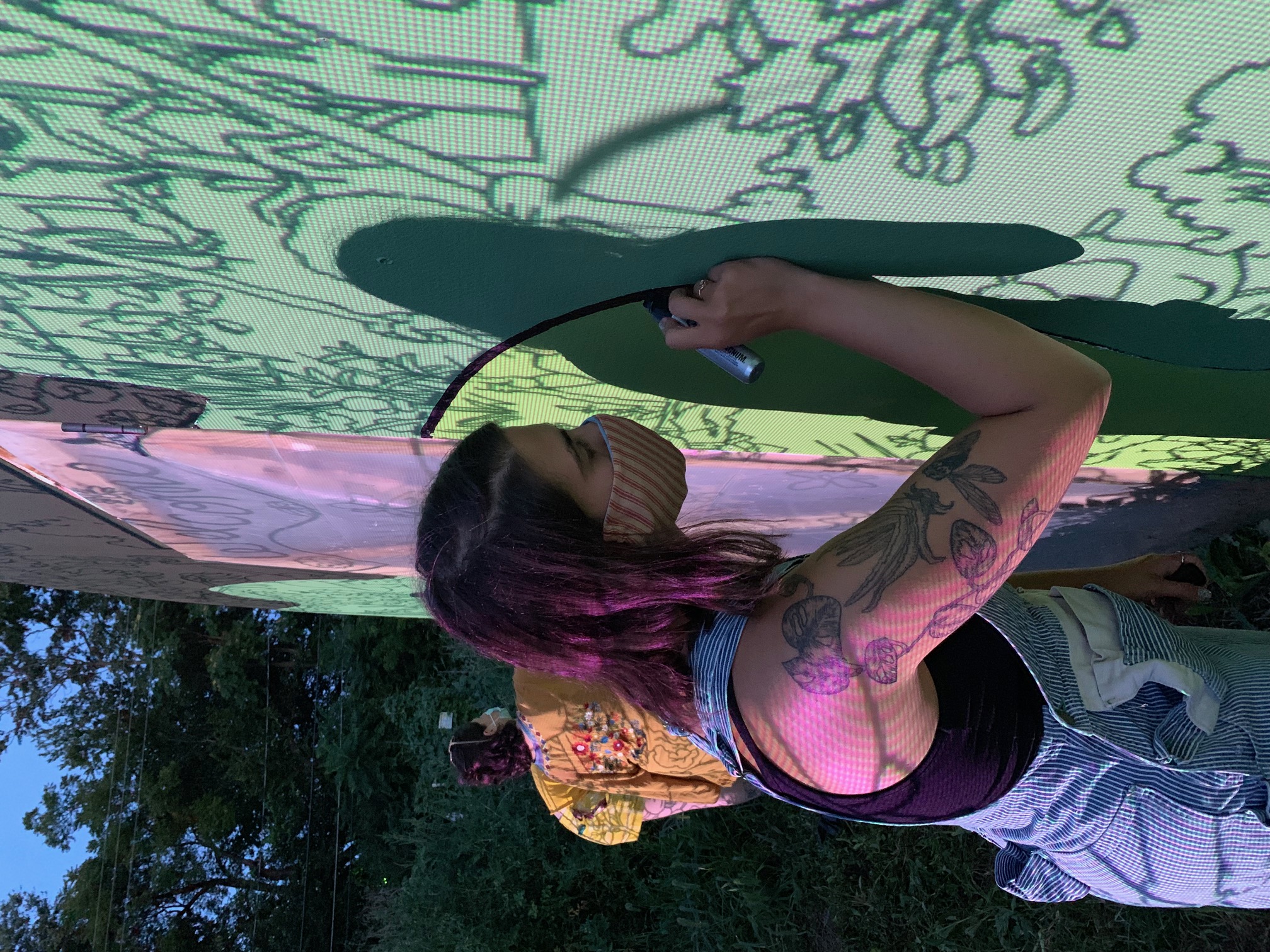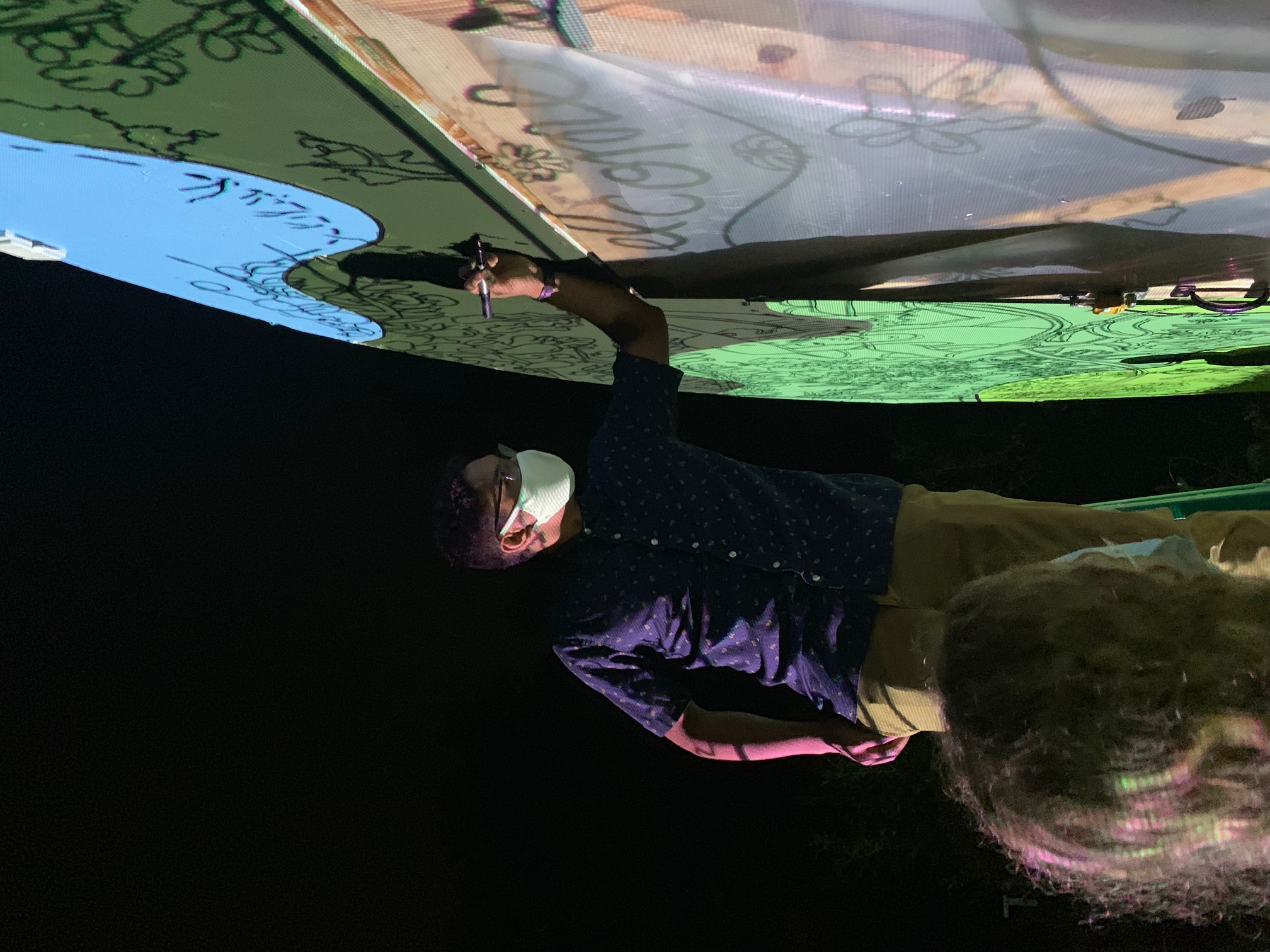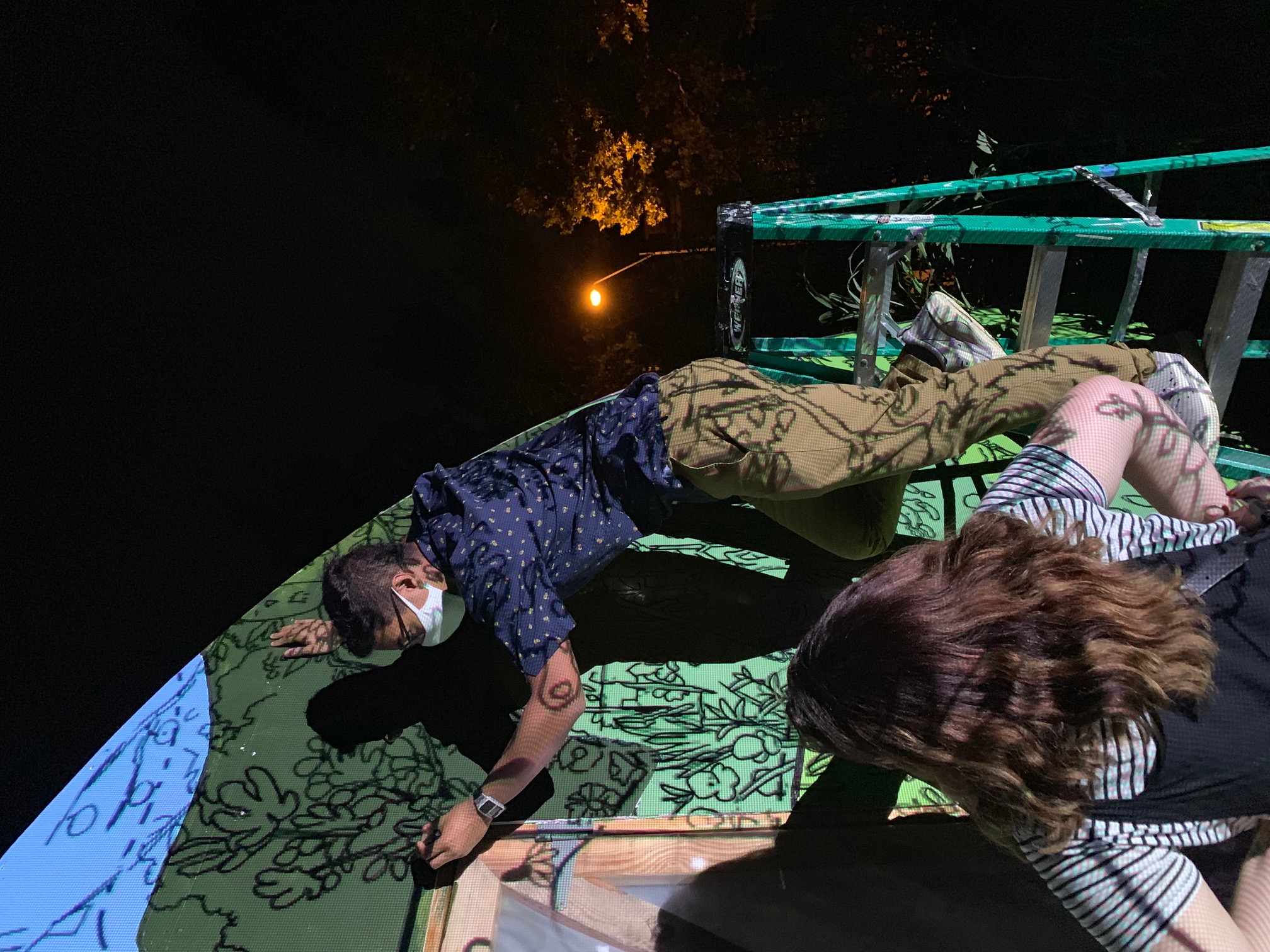 Process shots from Phases 2 (nighttime projection tracting)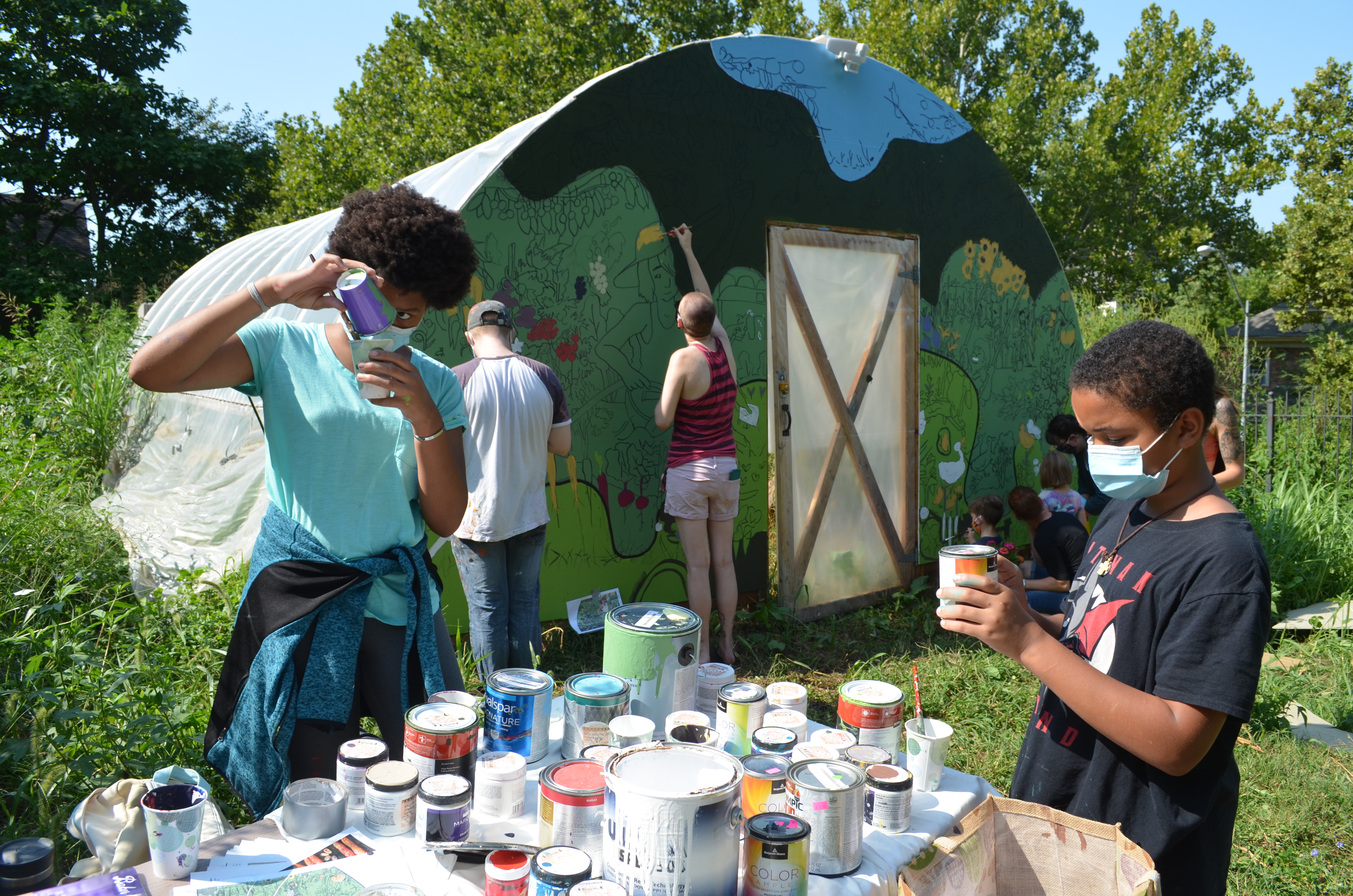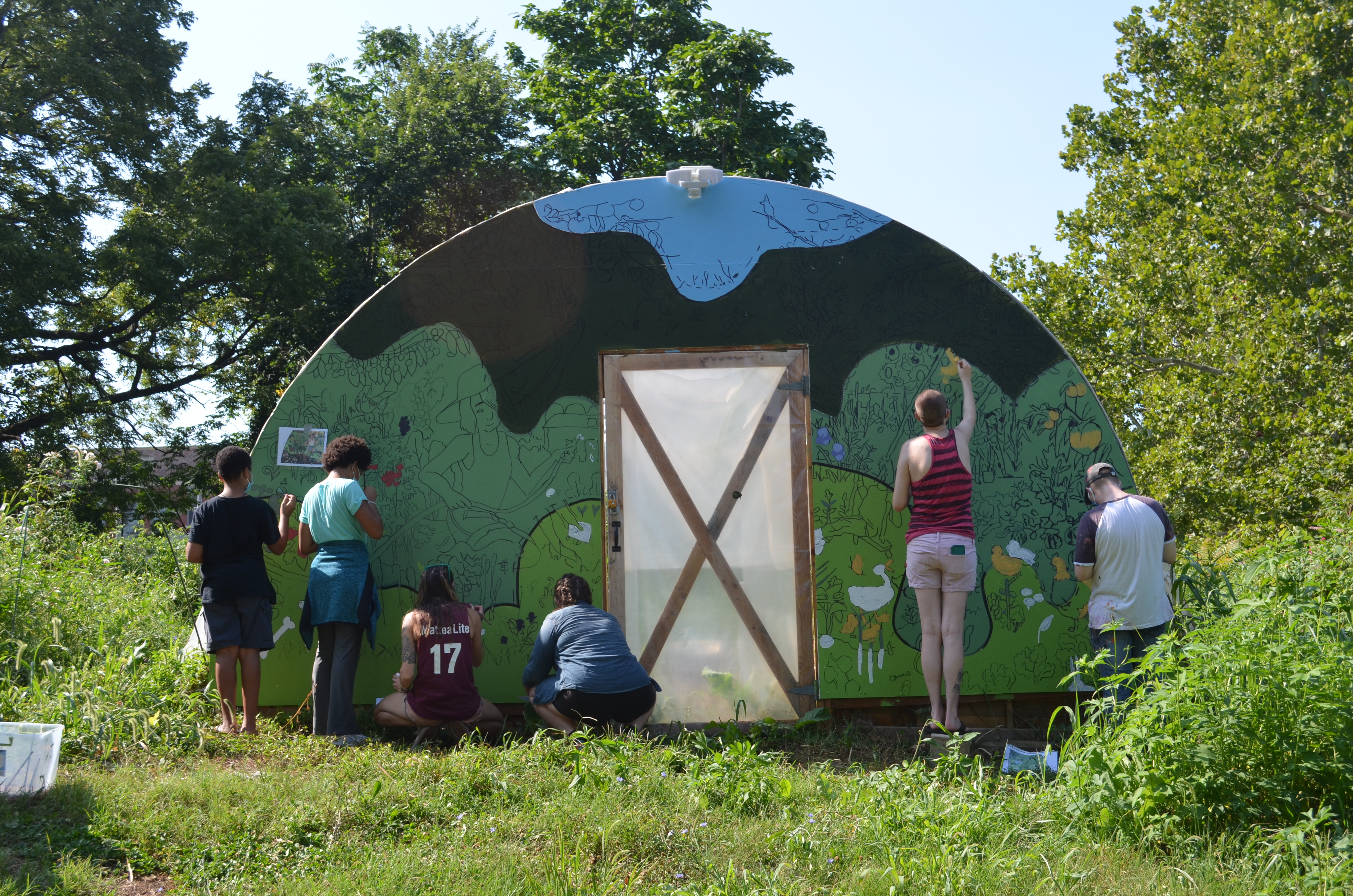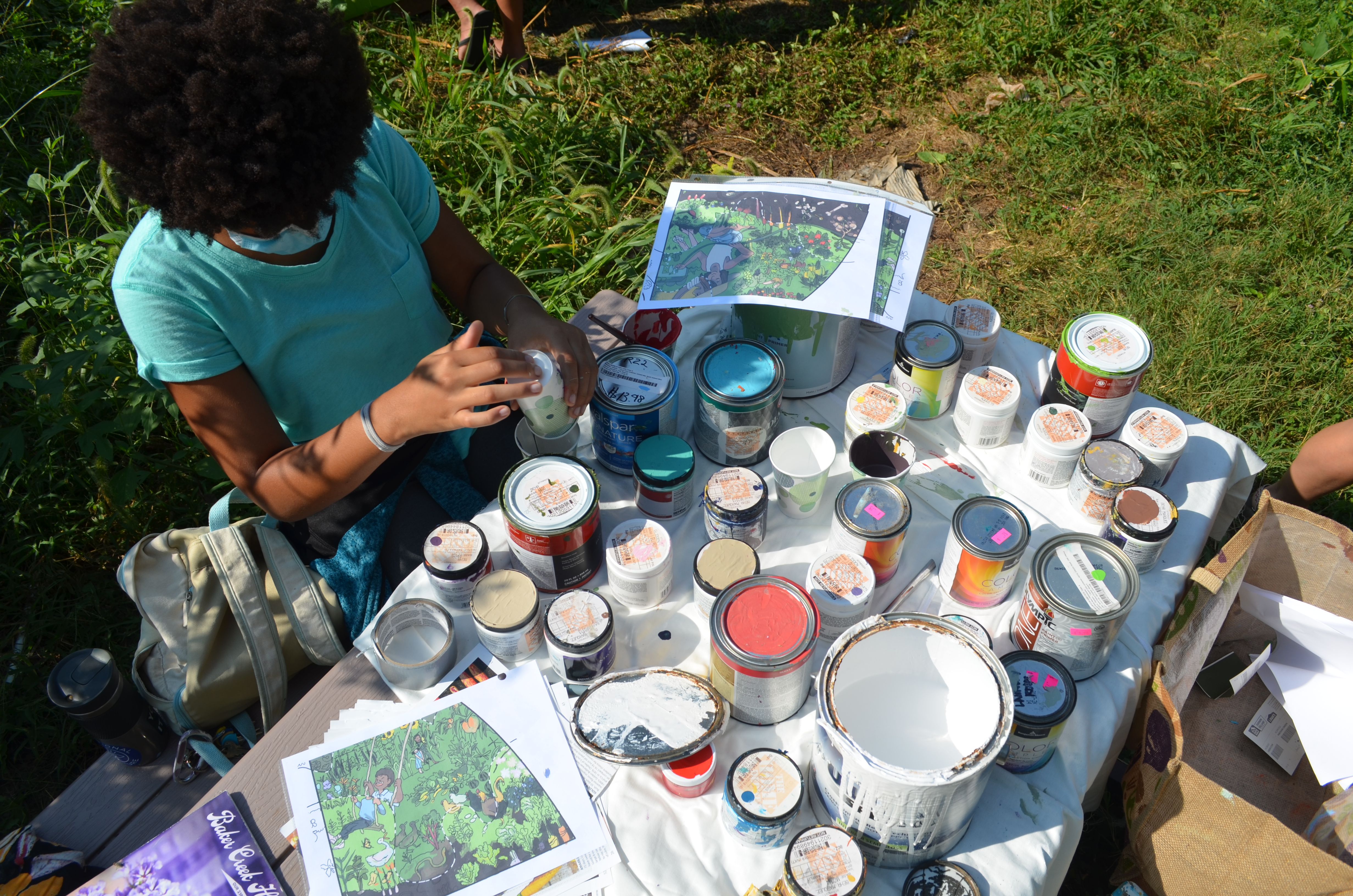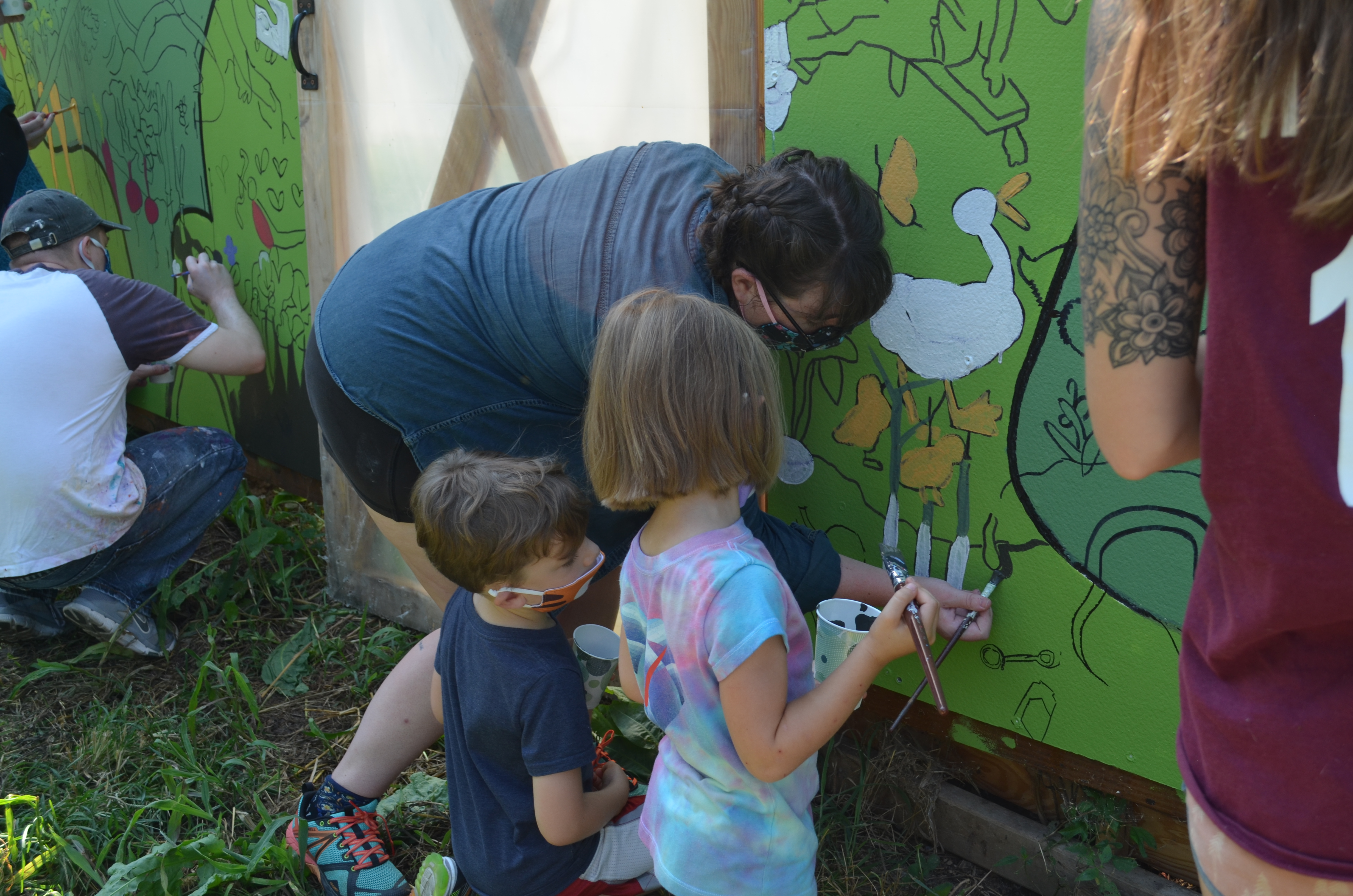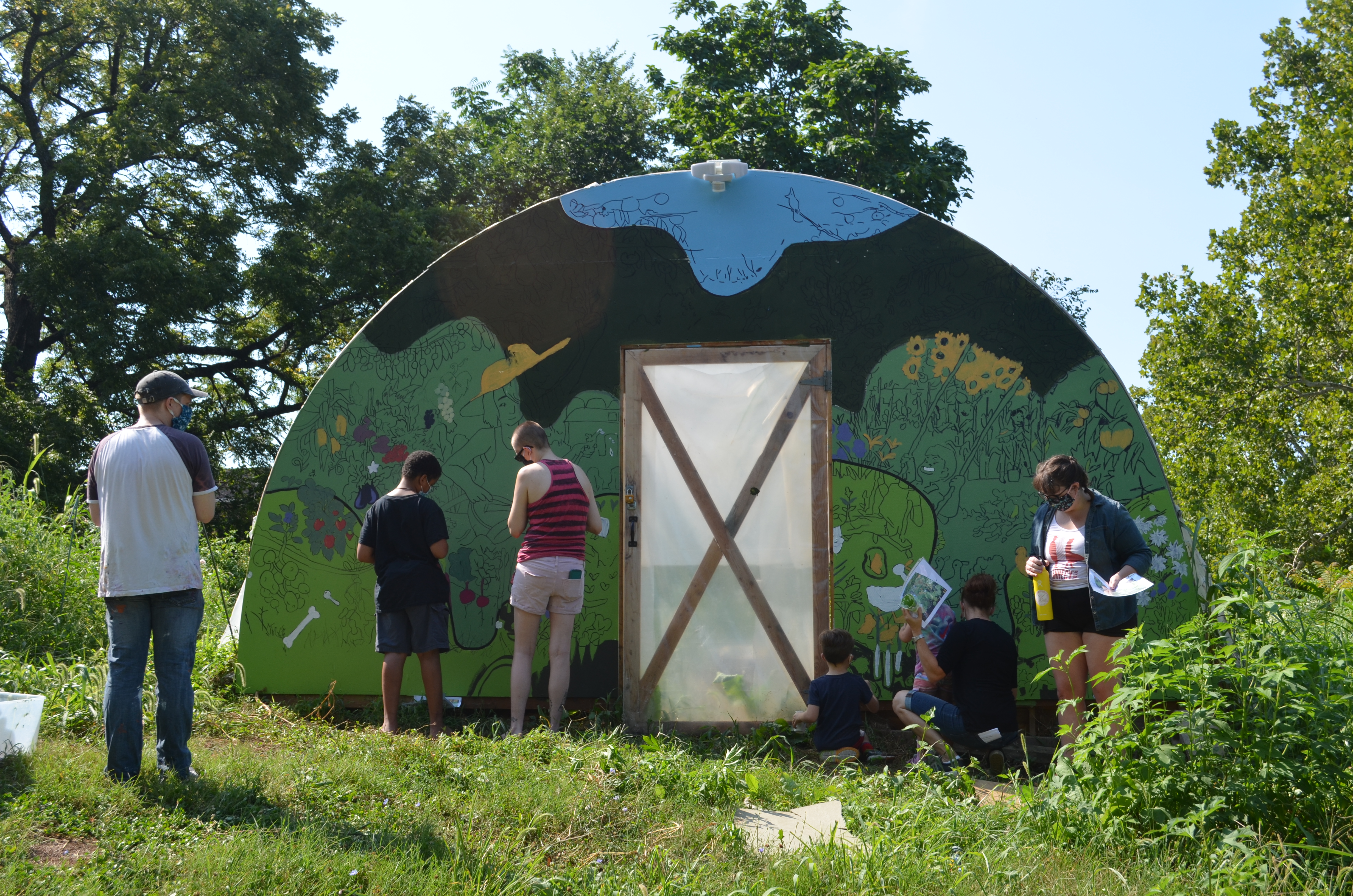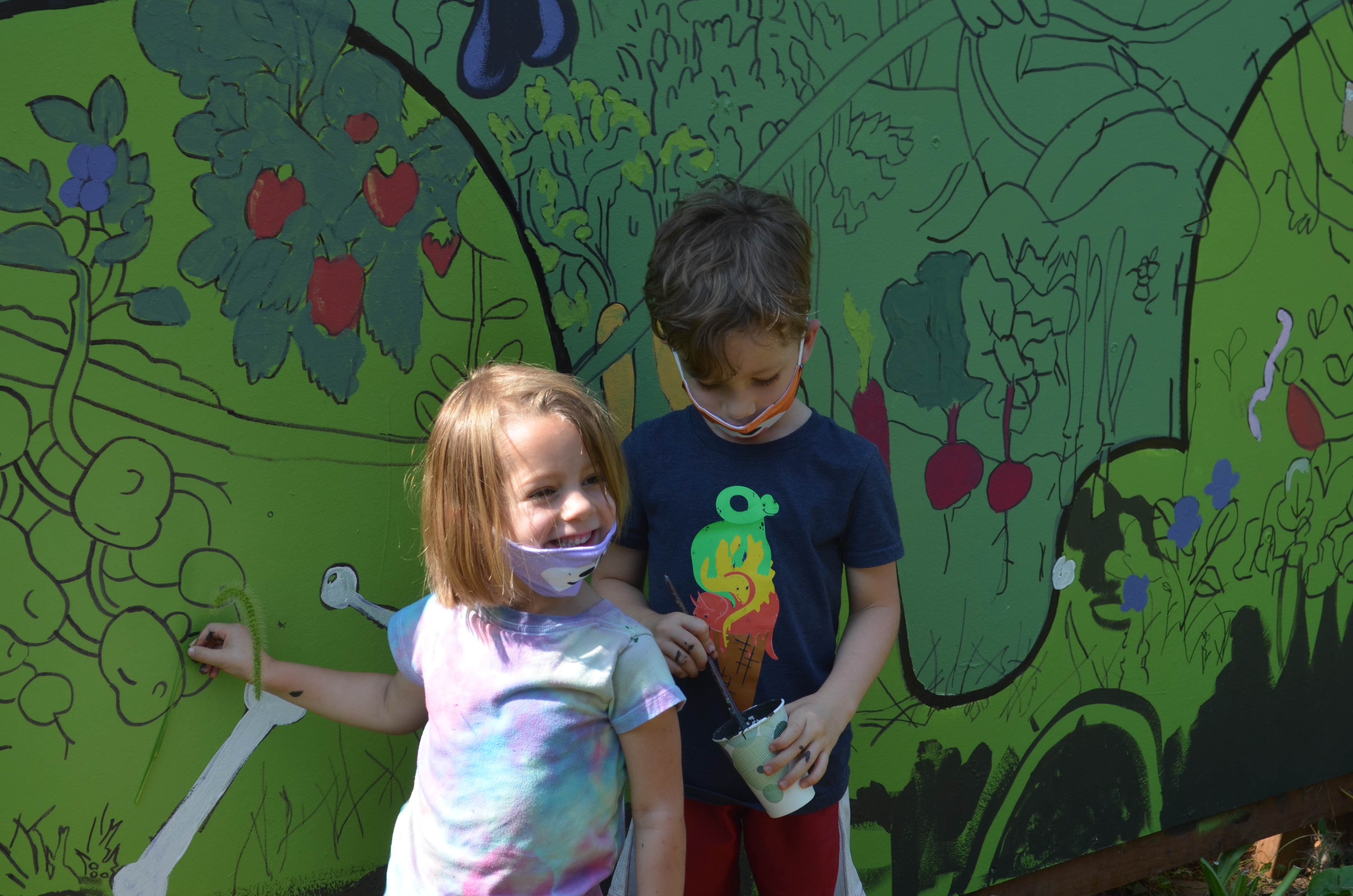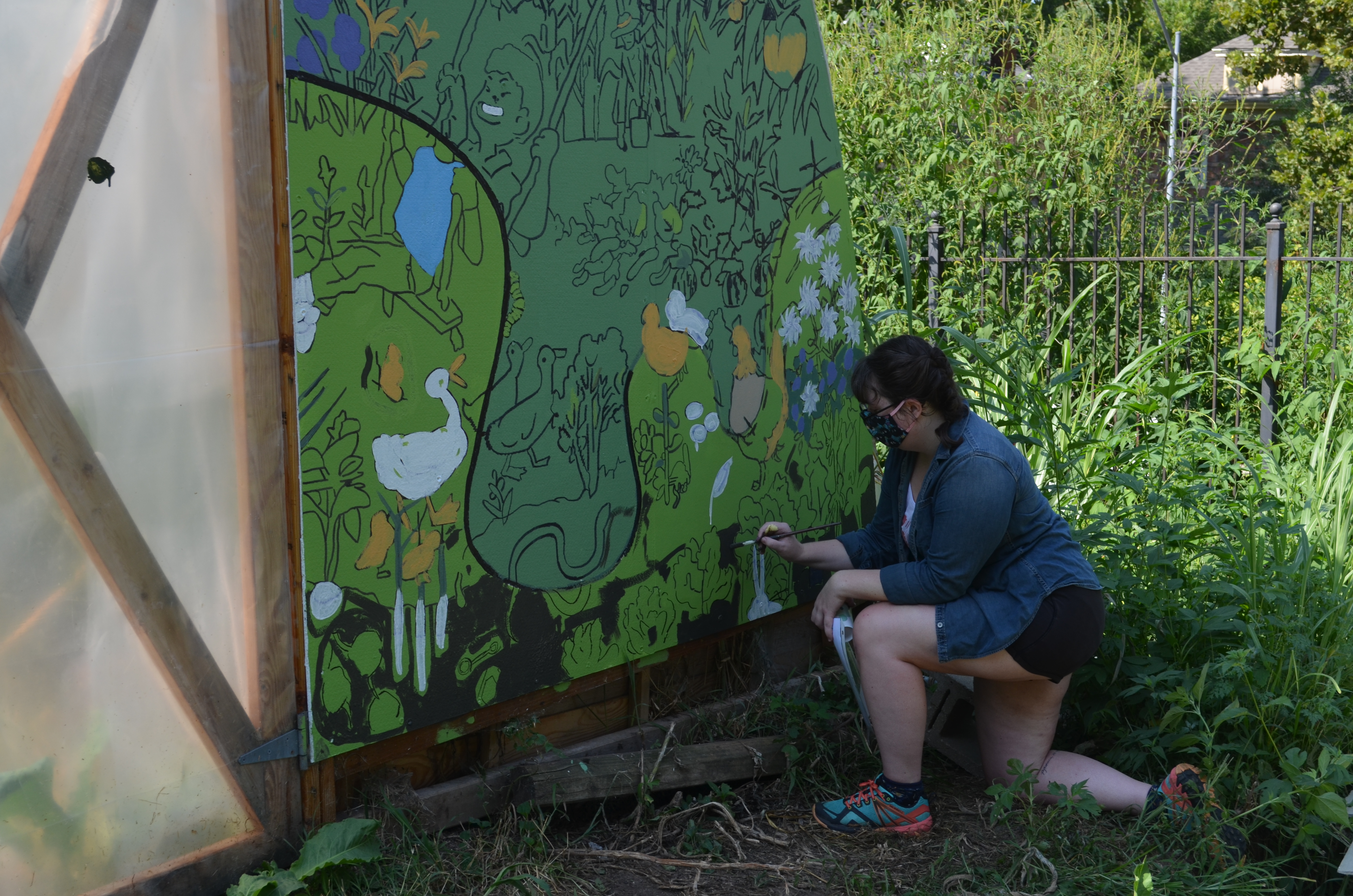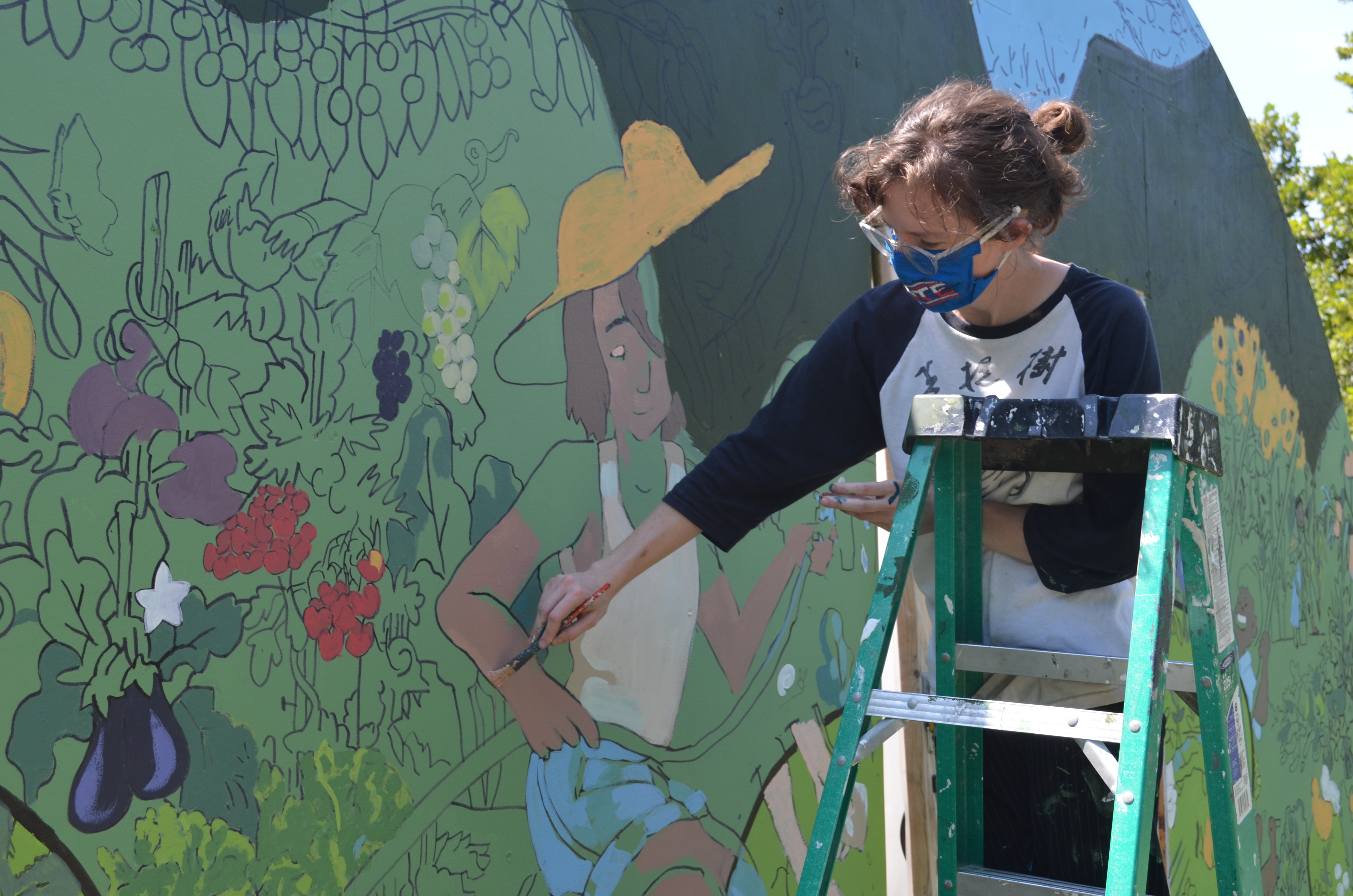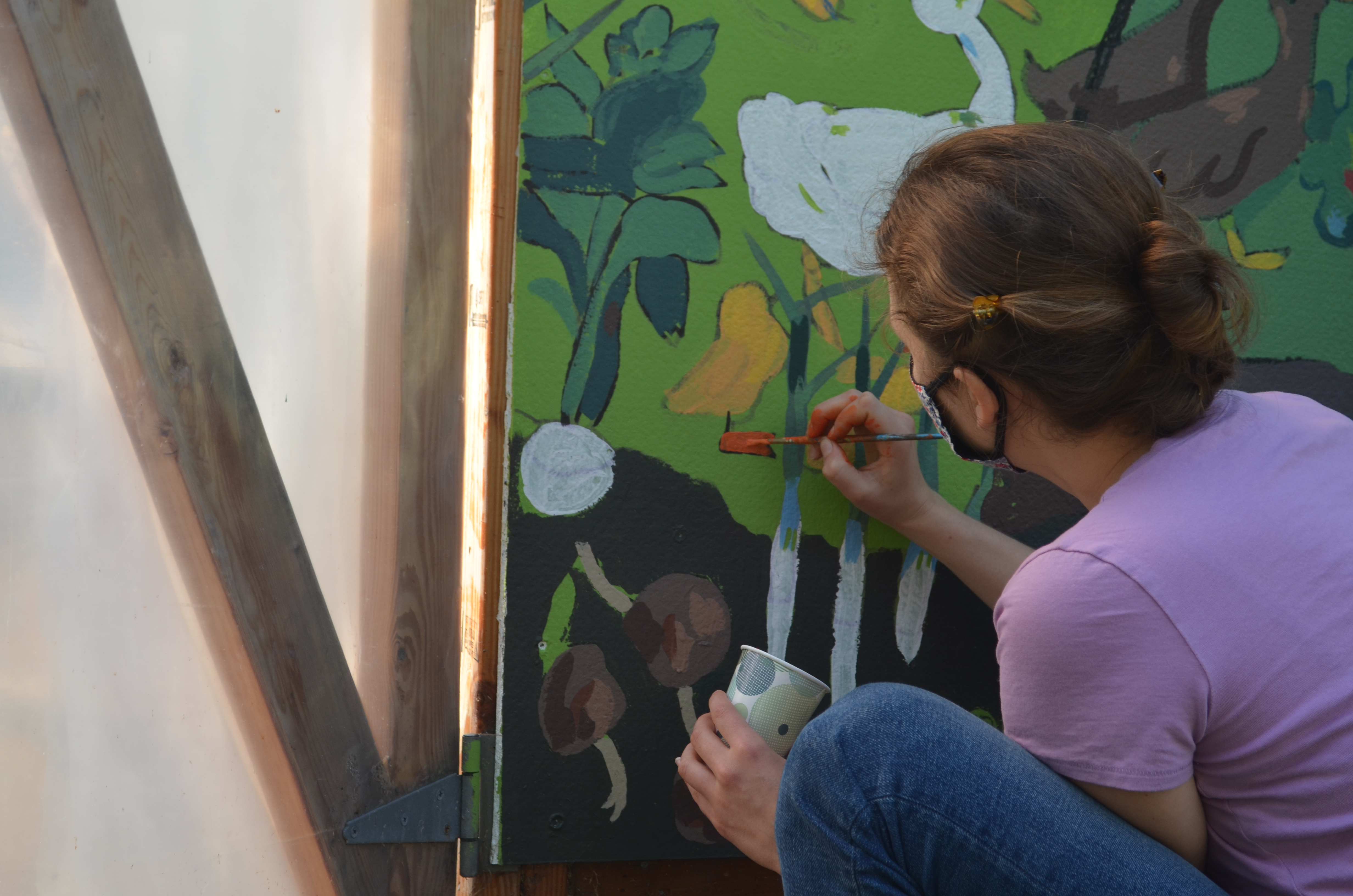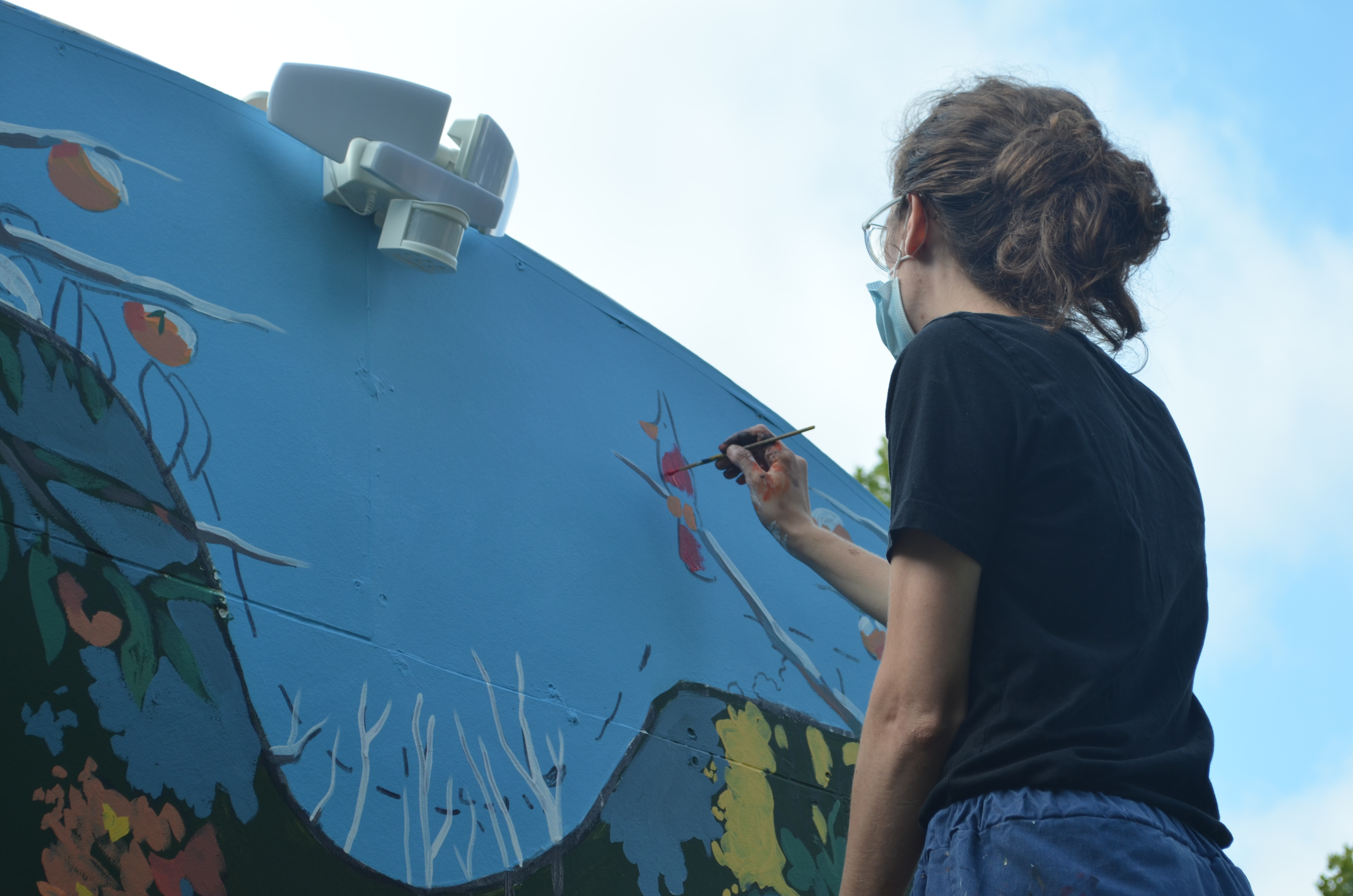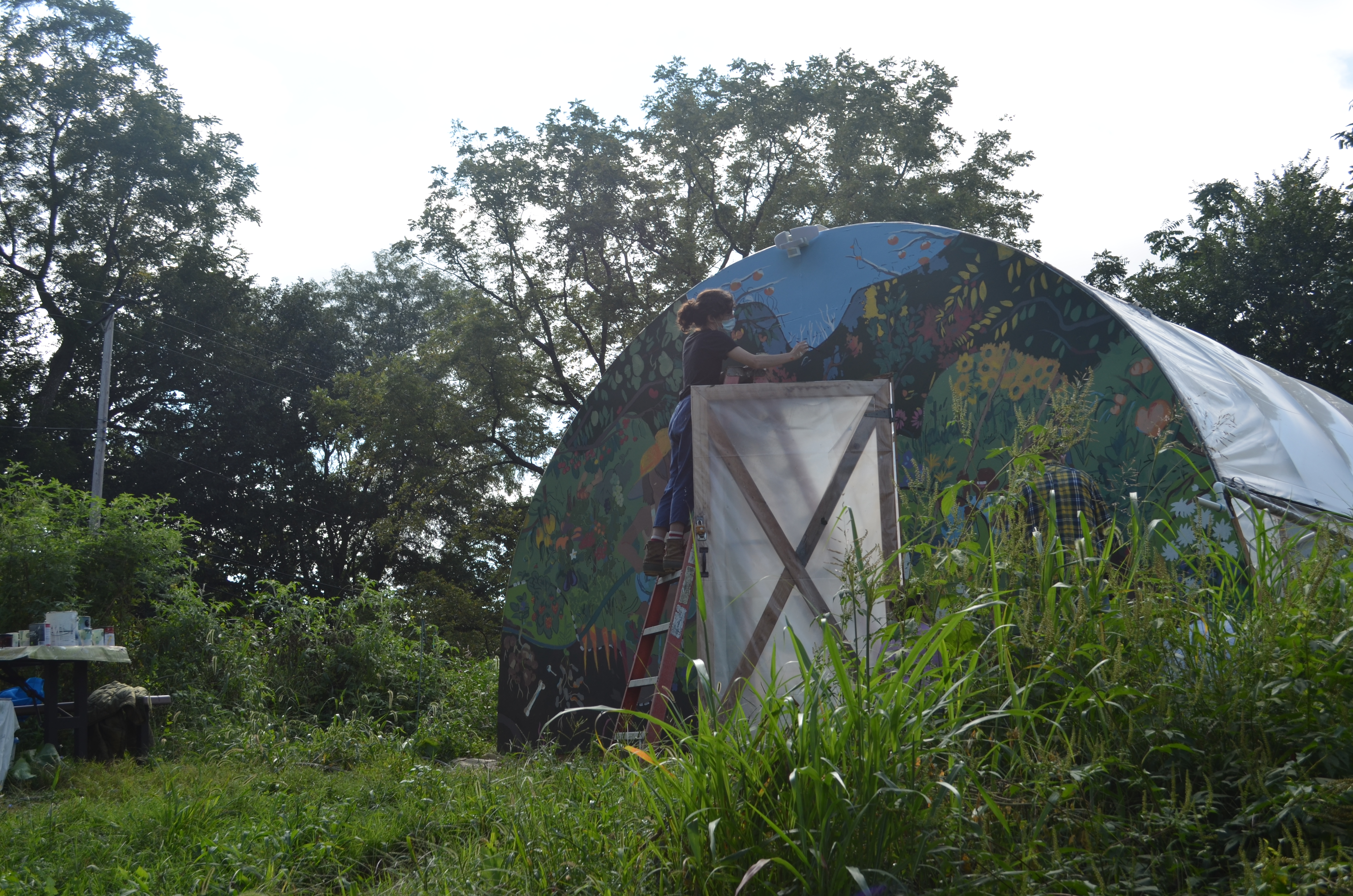 Process shots from Phases 3 (3 painting sessions)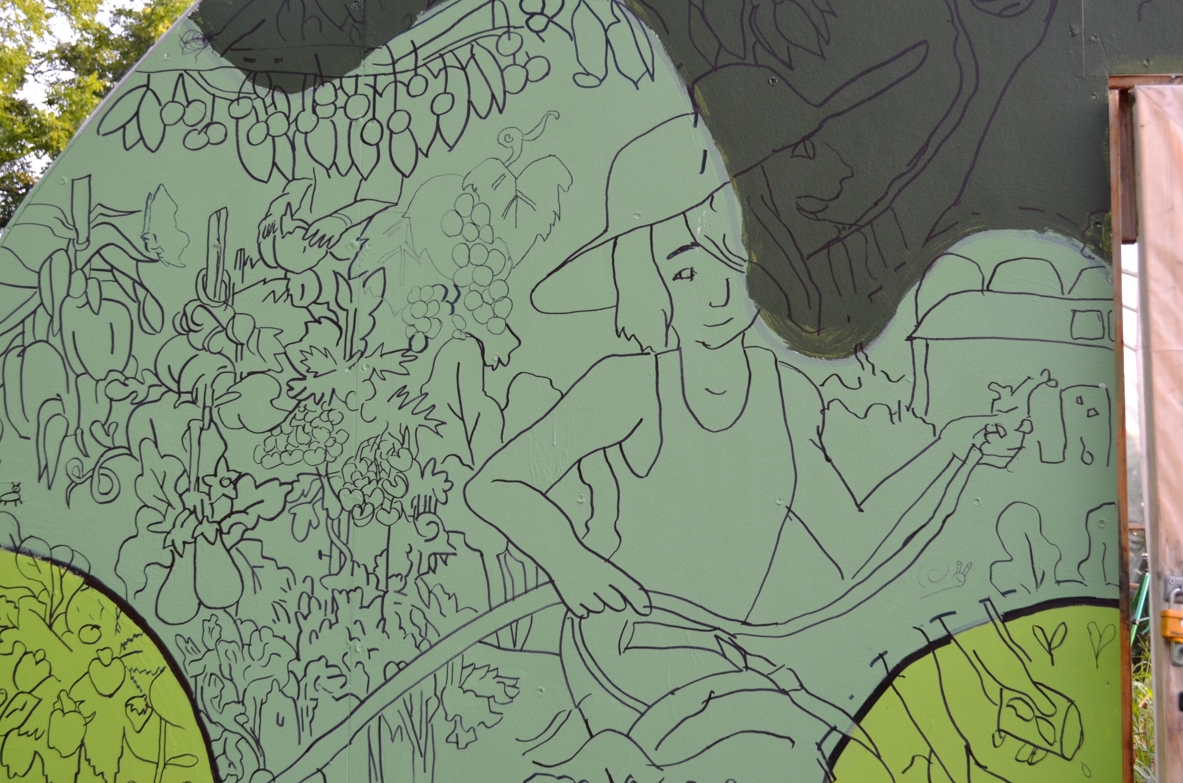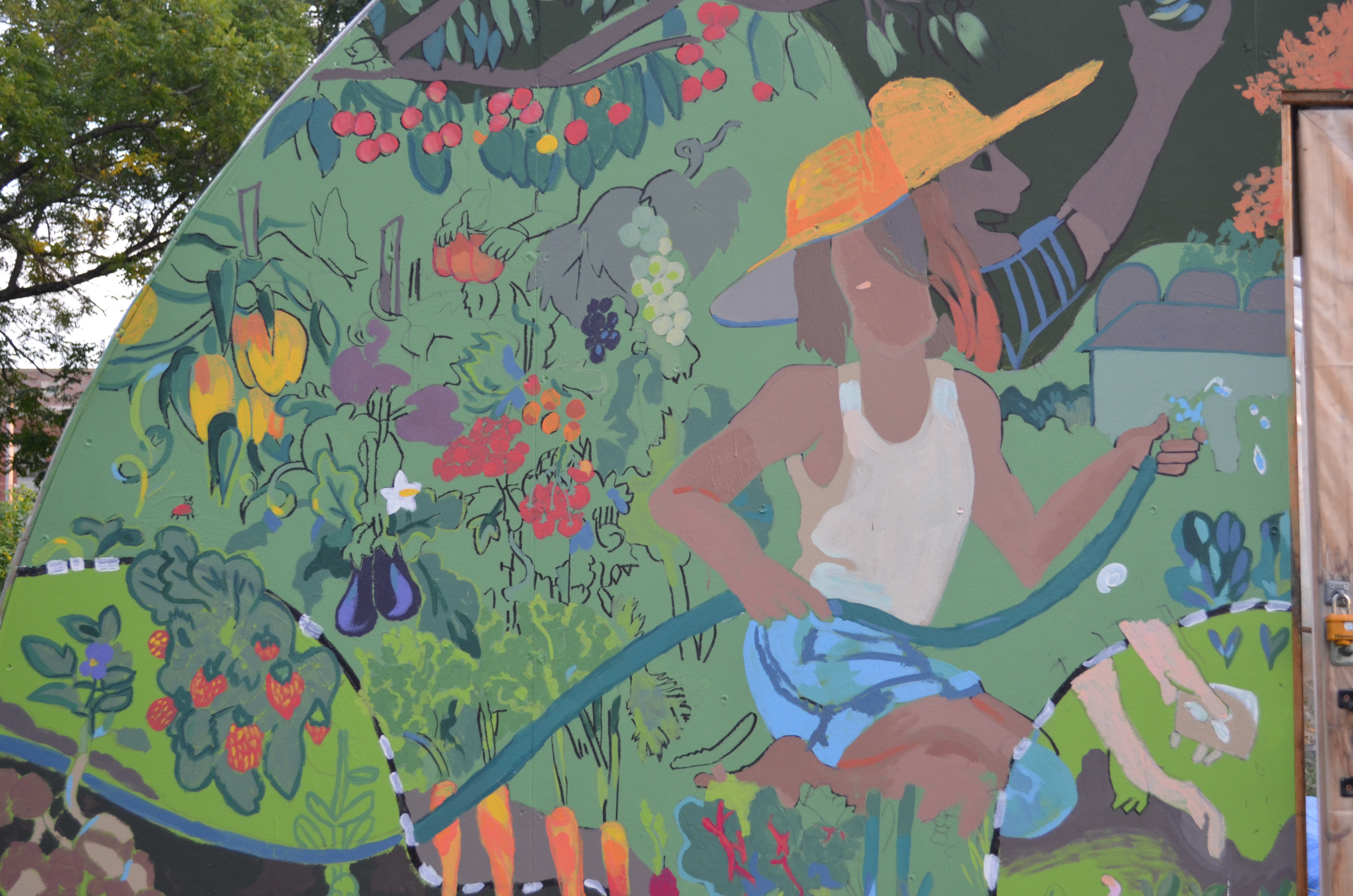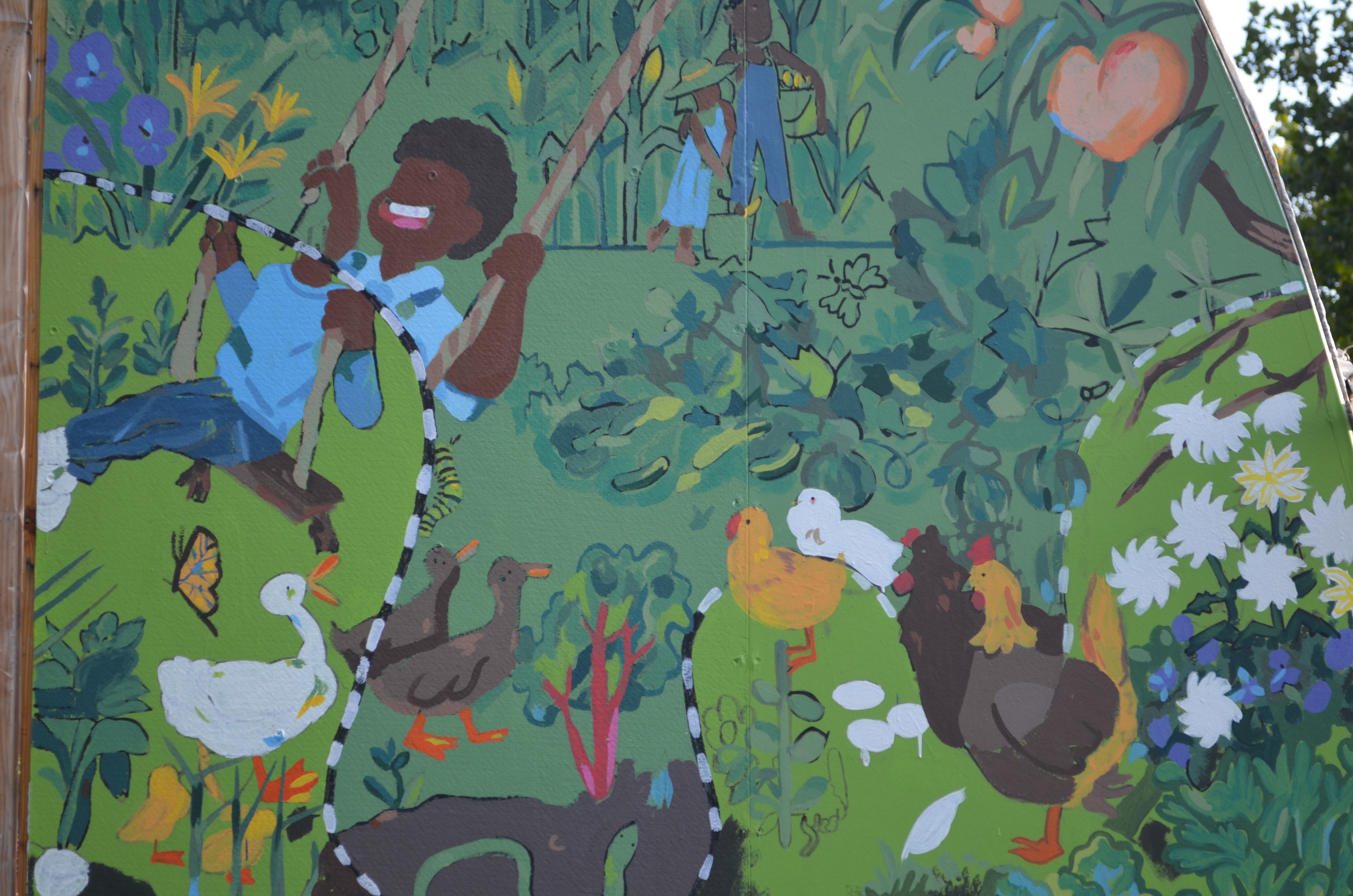 Design
CONCEPTS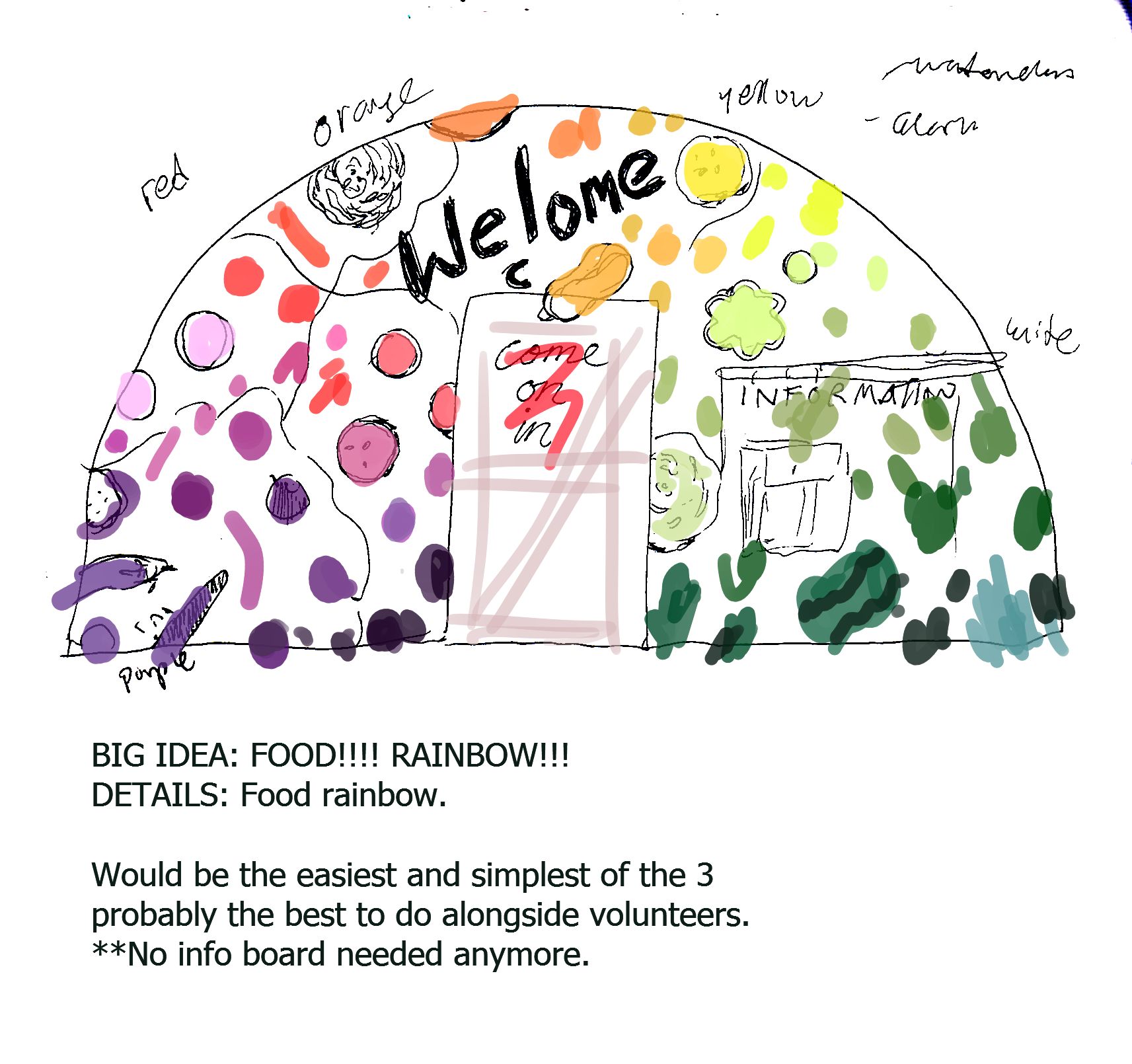 In the end I combined the "4 seasons" and "underground" themes into my final design

Time lapse 1 - 8/22/2020


Time lapse 2 - 8/22/2020